This Day in Black History: Jan. 5, 1911
Kappa Alpha Psi Fraternity was founded on Jan. 5, 1911, at Indiana University.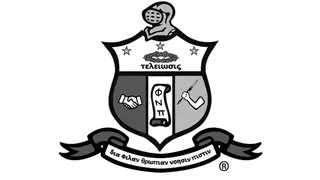 Ten African-American students at Indiana University banded together to form what would eventually be known as Kappa Alpha Psi fraternity. Founded on Jan. 5, 1911, it would become one of the leading Black fraternities and sororities that are widely known as the Divine Nine. The fraternity initially had the name Kappa Alpha Nu but officially adopted its newer name in 1915.
The organization is known for its national service program, Guide Right, which mentors and provides guidance for young people around the country as well as operating the Kappa League program. The fraternity has initiated more than 150,000 members and has established more than 725 undergraduate and alumni chapters throughout the country as well as international chapters in England, Germany, South Korea, Japan, Bermuda, the Bahamas, the Virgin Islands, Nigeria and South Africa.
Among its notable members have been: Los Angeles Mayor Thomas Bradley, tennis star Arthur Ashe, gospel singer Byron Cage, entrepreneur and BET founder Robert L. Johnson, former NAACP president Benjamin Todd Jealous and San Francisco 49ers quarterback Colin Kaepernick, and many members of Congress such as John Conyers, Bennie Thompson and Hakeem Jeffries.

BET National News - Keep up to date with breaking news stories from around the nation, including headlines from the hip hop and entertainment world. Click here to subscribe to our newsletter. 

(Photo: KAPPA ALPHA PSI FRATERNITY)