Commentary: Why We Must Talk About Black Men and Mental Health
As we witnesses this week with the tragic suicide of actor Lee Thompson Young, too many men and boys are suffering in silence.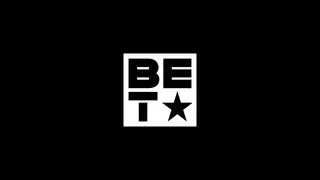 When actor Lee Thompson Young, 29, didn't show up on the set of TNT's Rizzoli & Isles on Monday, the show's producers were concerned and contacted the police. Soon after, Young was found dead, believed to have shot himself. He didn't leave a note.
A source from the Los Angeles police department told the Daily News, "It's still a mystery. Evidently he was a clean-cut kid who didn't use alcohol and had no reported drug problem."
Perhaps the "mystery" was depression. E Online reported that sources close to Young claim that he suffered from it for months leading to his death.
Young isn't alone. Over the past few years, we have lost a number of Black men to suicide: Soul Train's Don Cornelius, Capital Steez, Freddy E, Violator Management founder Chris Lighty and Kansas City Chiefs player Jovan Belcher.
And yet, this issue isn't often talked about. But what more do we need as a community to start taking this issue seriously? How long are we going to keep labeling mental health issues as a "white folk problem?"
African-Americans' unwillingness to talk about mental health is sad, especially given that the data is clear that suicide rates are on the rise.
According to the Centers for Disease Control and Prevention, suicide is the third cause of death among African-American males between ages 15 and 24, behind homicide and accidents. And while suicide rates among Black men are lower than their white counterparts, our rates have gone up dramatically. A report from the U.S. Surgeon General found that from 1980 to 1995, the suicide rate among African-Americans ages 10 to 14 increased 233 percent, as compared to 120 percent of whites. Not to mention the suicide rates of Black men are four times higher than Black women.
Meanwhile, Black men are least likely to access mental health services. Why?
The hardships of accessing quality health care is one factor why African-American and boys don't seek help. Hopefully the Affordable Care Act, especially around the Medicaid expansion, will link more brothers to get help. Another barrier is cultural stigma that tells us that we don't need therapy or medication, we have God and prayer to solve our problems.
But one factor that deserves more attention is how Black masculinity serves as a huge barrier to seeking care.
Think about it: Whether it's the media or just what we tell each other, Black men are sent messages every day to be hyper masculine, super strong, aggressive and angry.
"Showing emotion makes you weak."
"Being vulnerable makes you gay."
These types of attitudes continue to help foster a culture of silence that allows for Black men to sit and suffer in silence.
But it doesn't have to be this way. We must work harder at creating safe spaces for Black men and boys to vent, express themselves, be vulnerable, speak about their pain and even seek mental health services without the fear of being criticized or looked down upon. Most important, we need to stop equating being "devoid of emotions" with manhood.
And if we can't do this work in our community, more men like Young will lose their precious lives.
The opinions expressed here do not necessarily reflect those of BET Networks.
BET Health News - We go beyond the music and entertainment world to bring you important medical information and health-related tips of special relevance to Blacks in the U.S. and around the world. Click here to subscribe to our newsletter.
(Photo: Stockbyte/Getty Images)