Analysis: The Bombshell Brian Flores NFL Lawsuit Brings Out Serious Questions Of Alleged Longtime Racist Hiring Practices
The people cited in the former Miami Dolphins coach's lawsuit deny wrongdoing, but it still highlights and scrutinizes many of the league's practices.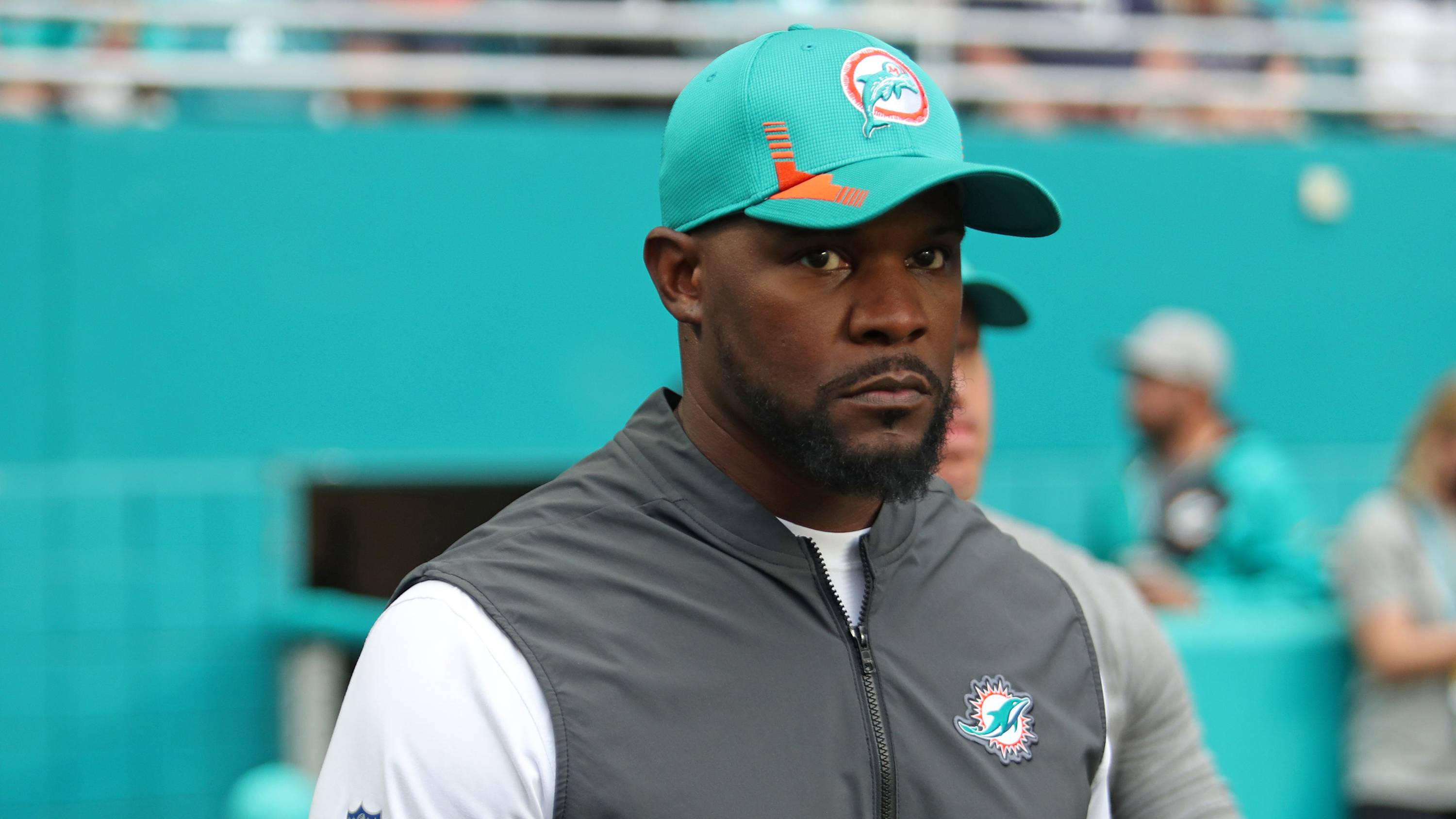 The lawsuit filed by ex-Miami Dolphins head coach Brian Flores against the NFL and three of its franchise teams has rocked the world of not only football but pro sports in general, with far reaching implications on the nature of discrimination in professional athletic management.

Flores announced the lawsuit on Feb. 2, just a week and a half before Super Bowl XVI, alleging, among other things that Dolphins owner Stephen Ross offered him $100,000 per game to lose and that his interviews with the New York Giants and Denver Broncos were "sham" processes, meant to satisfy an NFL policy requiring that minorities be interviewed for high level positions, including coaching.

But in the class action complaint, Flores says he is trying to right a wrong in a league that is "rife with racism," despite more than 70 percent of its players being Black. But there is also the legal angle of the lawsuit, which could have a resounding effect for years if Flores wins. Ghenya B. Grant, a sports and entertainment attorney who is not involved with the case, says the claim may have legal legs to stand on, given the issue of the low number of NFL coaches and executives.

"I think that since this issue is not a new issue, so it's not as if he's filing a lawsuit and there had not been eyes on this issue with the number of Black coaches being so low. I think he enjoys some credibility in that regard" said Grant. "Because he had some purported evidence or documentation that he's basing his lawsuit on also adds credibility as well.

Grant said that despite the many legal items that need to be sorted out like evidence discovery, bringing in people who have relevant information and the like, will determine how much legal credibility the case has.

Flores lawsuit outlines what many say is a problem with discrimination and racism in the NFL. The firings of him and Houston Texans coach David Culley left only one head coach in the league, the Pittsburgh Steelers' Mike Tomlin. The firings of other Black coaches are mentioned in the suit, like Steve Wilks from the Arizona Cardinals in 2019 and Hue Jackson from the Cleveland Browns in 2018. Like Culley, they were fired after one season. Some may even go farther back to the Detroit Lions canning Jim Caldwell in 2018 who had a winning record, and is the only coach to get that team into the playoffs since 1992.

Beside these, there are other high profile incidents that fuel scrutiny of the NFL.

In October 2020, Las Vegas Raiders coach Jon Gruden resigned over allegations of a series of racist emails sent to commissioner Roger Goodell which described NFL Union head DeMaurice Smith in racially derogatory terms. But the most well known racial case in recent memory with the league is that of Colin Kaepernick, whose 2016 kneeling gesture over police violence against Black people resulted in his not playing a single down on a football field since.

The NFL, which had set its focus on the Super Bowl after what fans saw as an exciting and dramatic playoff series, suddenly has to deal with Flores allegations. Whether or not they saw them coming is anyone's guess, but they are pushing back.

Stephen Ross, the Miami Dolphins owner who Flores alleges offered him $100,000 for each lost game, fired back and denied any of the accusations. He also said that he would cooperate with and NFL investigation into the matter.

"I take great personal exception to these malicious attacks, and the truth must be known. His allegations are false, malicious and defamatory,"  Ross said in a statement. "I am eager to defend my personal integrity, and the integrity and values of the entire Miami Dolphins organization, from these baseless, unfair and disparaging claims."

John Elway, the former Denver Broncos quarterback who now serves as president of football operations, also balked at Flores' claim, saying that his integrity was being attacked in the lawsuit, and that he was interviewed in "good faith."

"I took Coach Flores very seriously as a candidate for our head coaching position in 2019 and enjoyed our three-and-a-half hour interview with him," said Elway in a statement. "Along with the rest of our group, I was prepared, ready and fully engaged during the entire interview as Brian shared his experience and vision for our team. It's unfortunate and shocking to learn for the first time this week that Brian felt differently about our interview with him."

Flores also accused the New York Giants of a "sham" interview in which they only intended to satisfy the "Rooney Rule," a policy in which teams are required to interview minority candidates for high-level positions. In the lawsuit, Flores says text messages from New England Patriots coach Bill Belicheck that mistakenly went to him, but were intended for Brian Daboll, who actually got the Giants' head coaching job are evidence that the team had already made their decision. But the Giants are refuting that.

"After we interviewed six exceptional and diverse candidates, the decision on who we would hire as head coach was made on the evening of January 28, one day after Mr. Flores spent an entire day in our offices going through his second interview for the position," the team said in a statement, adding, "there is additional concrete and objective evidence to substantiate we did not make our decision until the evening of the 28th."