Jeannie Mai Jenkins Snaps A Sultry Swimsuit Photo While Enjoying 'The Most Incredible Birthday' In The Bahamas!
See the highlights from the star's luxe trip with her husband Jeezy and daughter Monaco!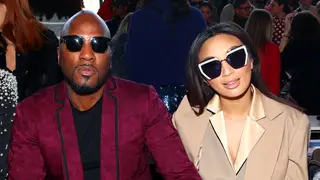 Jeannie Mai Jenkins celebrated her birthday surrounded by love! The proud mom took to Instagram to reveal that she had the "most incredible birthday" of her life. Keep scrolling to see the highlights from her big day, including a sultry swimsuit photo that's going viral on social media!
"I had the most incredible birthday of my life. All because I was surrounded by love," Jeannie captioned footage from her birthday excursion with her husband Jeezy and their daughter Monaco Mai Jenkins. "From a husband who supports me in a way I never knew I needed to a family I never knew existed for me, to the years of loyal friendships sending me wishes from near and far."
In the photos and videos, Jeannie truly seemed in good spirits as she vacationed in the Bahamas with her loved ones.
She continued, "I learned that success is when all you really want is all you really need. This year I'm making my life all about my mental health, my mission, and the people I love."
We love to hear it! Happy Birthday, Jeannie!