DOJ Special Counsel Jack Smith Says Judge Tanya Chutkin Should Not Recuse Herself From Trump Case
The former president accused the judge of making biased statements against him.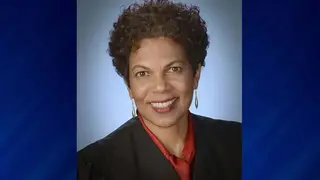 Special counsel Jack Smith filed a sharp response Thursday (Sep. 14) to former President Donald Trump's request for Judge Tanya S. Chutkan to recuse herself from his 2020 election interference criminal trial.
In his legal brief, Smith wrote that there's "no valid basis under the relevant law and fact" for Chutkan to step down from overseeing the case, CBS News reports.
Trump's attorneys filed a motion on Sep. 11 arguing that Chutkan should remove herself from the case for allegedly making comments that appear to show she's biased against him. In one instance, she suggested in a separate case that Trump should be prosecuted and imprisoned, according to Trump's lawyers.
The former president's lawyers also pointed to Chutkan's comments in another case before Smith filed charges against Trump.
"This was nothing less than an attempt to violently overthrow the government, the legally, lawfully, peacefully elected government, by individuals who were mad that their guy lost. … It's blind loyalty to one person who, by the way, remains free to this day," Trump's motion quotes Chutkan.
Smith said that Trump's attorneys took Chutkan's comments out of context and misstated the legal standard for judicial recusals, adding that Trump's motion "cherry-picks" the judges' comments from two of her sentencing hearings of Capitol riot defendants.
"The Court was appropriately responding to—and ultimately rejecting— a common argument raised by scores of January 6 offenders: that they deserved leniency because their actions were inspired by, or were not as serious as, those of others who contributed to the riot but had not been held responsible—including former president Donald J. Trump, the defendant in this case," Smith wrote.
Smith quoted Chutkan more extensively in his filing to show the context of her words at the two hearings.
According to Smith, looking at the whole context shows that she "did not state that [Trump] was legally or morally culpable for the events of January 6 or that he deserved punishment," but rather, that "the Court was engaged in its judicial responsibility to hear, acknowledge, and respond to [the Jan. 6 defendant's] sentencing allocution."
Chutkan can decide whether to recuse herself. A new judge would pick up the case if she steps down. If Chutkan continues to preside, Trump's lawyers could appeal her decision. But appeals are seldom successful.