#BlackTwitter Unleashes Wrath On Post Malone Following White Rapper 'Struggle' Comments
The "Rockstar" rapper continues to ruffle feathers.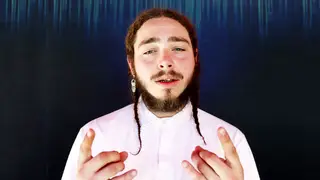 It may be a new year but that hasn't put a halt to Post Malone being on the receiving end of social media backlash. 
Just two months ago, the "White Iverson" rapper was put under fire after making a few one-off comments regarding the emotional value of hip-hop. And, now it appears as though he's continued his streak of eyebrow-raising antics during a recent sit down with GQ. During his interview with the publication, Post noted his "struggle being a white rapper" and the notion of such an idea certainly didn't fly too well with the internet. 
While Post elaborated his statement by saying, "I don't want to be a rapper. I just want to be a person that makes music," #BlackTwitter surely isn't buying it. 
Since making it's rounds on social media, many have pointed out the problematic nature of his comments. 
Ranging from tongue-in-cheek to outright anger, Post has undoubtedly unleashed the wrath of the Internet. Take a look at some of the best reactions, below.