Update: 'I Trusted Florida Foster Care' – Mother of Nakia Venant Weeps Over Daughter's Live-streamed Suicide
The 14-year-old suffered from sexual assault and abuse while in the system.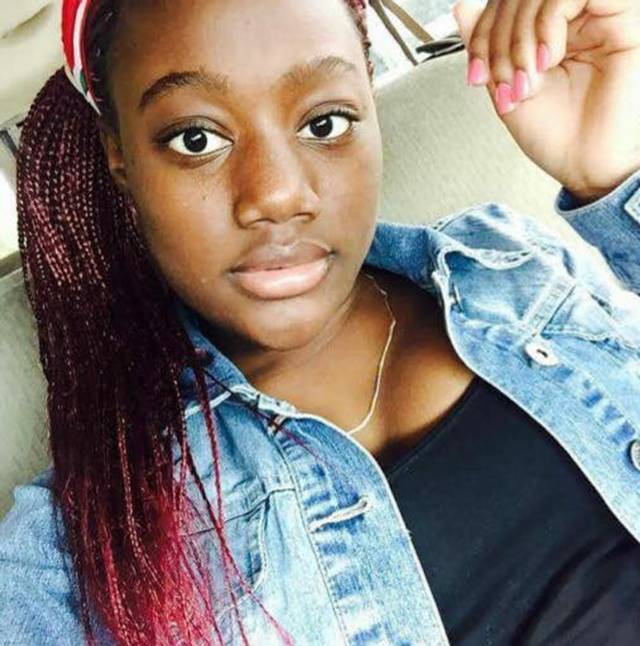 The mother of 14-year-old Nakia Venant, who took her own life while streaming to Facebook Live, has spoken out against the Florida foster care system for failing her daughter.
On Wednesday, Gina Alexis, Nakia's mother, spoke at a press conference where she tearfully condemned the system, reported The Sun-Sentinel. 
"I asked the foster care people to take care of my baby and instead she killed herself on Facebook," Gina emotionally said.
However, as a child, Nakia was placed into foster care when her mother, Gina, allegedly beat her. While in foster care, the Haitian born teen was sexually assaulted by another foster child at age seven. Between ages 7 and 14, Nakia was put into 10 different foster homes and sometimes was placed in her biological mother's care. 
According to Gina's lawyer, Howard Talenfeld, a court judge banned Nakia from using the internet; however, on the night of her death, the teen snuck onto Facebook once her foster parents were asleep.
Before streaming her death, Nakia messaged a friend and said she didn't want to live anymore.
"Im just tired my life pointless I don't wanna do this anymore," Nakia wrote to her friend in Facebook Messenger.
The friend then frantically contacted her birth mother and siblings, who attempted to contact social services, Talenfeld said. 
Tragedy struck a Miami Gardens foster home when a 14-year-old girl streamed her suicide on Facebook Live. On Sunday evening, Nakia Venant recorded herself create a homemade noose from a scarf and hang herself in the bathroom, reported the Miami Herald.
Administrators with the Florida Department of Children & Families (DCF) offered little details but did say they were "devastated" by Nakia's death. 
"We are absolutely horrified and devastated by the news of this young girl's death," said DCF Secretary Mike Carroll. "We will do everything we can to support this family and all those who cared for her as they begin to heal from this tragedy. We will conduct a comprehensive, multidisciplinary special review to examine this child's history and the circumstances related to serving the child."
Although one of Nakia's friends watched the feed and called police, several missteps thwarted the police in finding her. After the friend called Miami-Dade Police and they showed up at her house, she gave an incorrect address, and their search was delayed. They were then given the correct address of her foster home in Miami Gardens, Miami Gardens police spokeswoman Petula Burks told the Herald.
"Nakia was smart academically, loved to smile and [had] lots of charisma," said a close family friend, Gerta Telfort. 
Just three weeks before Nakia's suicide, 12-year-old Katelyn Nicole Davis killed herself in a 40-minute live video. However, in the case of Davis, police had trouble keeping people from sharing the video to online sites. 
When it comes to Nakia, the video was abruptly turned off after she killed herself, and videos were not recirculated. Representatives from Facebook said that when videos are reported for going against community standards, they work to make sure the content isn't shared.