'Power Book II: Ghost' Courtney Kemp Dedicates Season Two To Her Late Brother
BET.com was in attendance for the premiere event of season two where the showrunner/creator honored her brother, Herbert Kemp III, who died this year.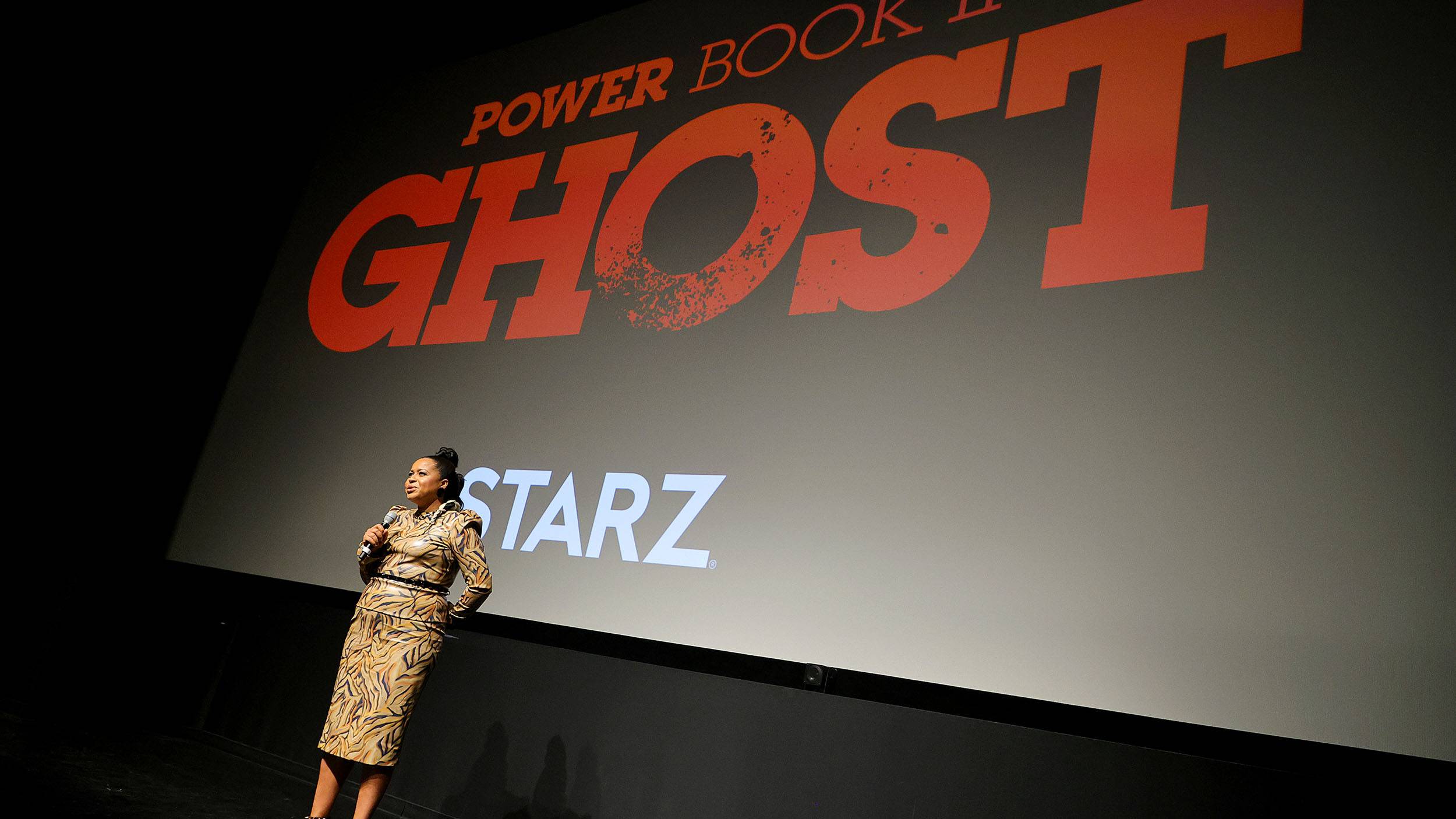 Power Book II: Ghost is headed into Season Two and prior to the highly-anticipated return of the series on Sunday (Nov. 21), showrunner/creator Courtney Kemp and the Lionsgate and Starz family got emotional during the VIP premiere event.
The star-studded event at the SVA Theater in New York City was jam-packed on Wednesday (Nov. 17) with Kemp, Michael Rainey Jr., Mary J. Blige, Paige Hurd, LaToya Tonodeo, Daniel Bellomy, and more in attendance on the red carpet.
Before the lights dimmed inside the theatre, Kemp took the stage to share the impact the Power universe has had on her and her family, noting that this would be the last time she would sit as the active showrunner for one of the shows in the Power world.
Kemp just signed a massive eight-figure deal with Netflix to create new series and develop other projects for a global audience.
ICYMI, during the pilot episode of Power Book II, Kemp dedicated the show to her late father Herbet Kemp Jr. who helped to inspire the character of Ghost along with executive producer Curtis "50 Cent" Jackson.
"My dad died in 2011 and he never saw a single minute of Power," she shared with an intimate audience, holding back tears.
Kemp continued to share that this year, she had also lost her brother, Herbert Kemp III, but explained that her brother was able to witness how the Power-verse unfolded every step of the way.
"He was Power, Ghost, and [Power Book III:] Raising Kanan's biggest fan,'' she said. "His biggest dream was to be in the writers room of influence because the world of politics was the world that was most important to him."
Adding, "He was the most enthusiastic supportive human and got behind everything I did, even in my darkest times of doubt. He was always there to lift me up, make me laugh and remind me that I should be proud of myself for creating this world."
"I dedicate this [Seasons One and Two of Power Book II: Ghost] to my brother. I love you, may I learn to believe in myself as much as you did."
For Season Two of Power Book II, fans need to prepare themselves for a teeth-clenching storyline that follows Tariq played by Rainey Jr., just on the heels of him killing one of his college professors — we might be finding ourselves on the campus of Stansfield University a lot more this season.
From Monet, played by Blige trying to find an exit plan for the Tejada family (LaToya Tonodeo and Lovell Adams-Gray), with the help of superstar college basketball player Zeke (Daniel Bellomy), to Davis (Clifford "Method Man" Smith Jr.) and Saxe (Shane Johnson) trying to figure out how to slyfully work with Tariq again, the series continues to be filled with loyalty, lies and everything in between.
Don't forget to tune into the Season 2 premiere of Power Book II: Ghost on Starz on Sun. (Nov. 21).