Brothers From Jamaica Identified As Jumpers From Martha's Vineyard Bridge
Tavaughn and Tavaris Bulgin were seasonal workers who grew up in their father's church on the Caribbean island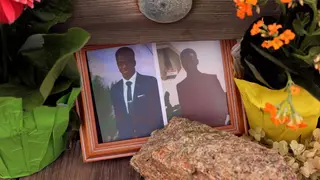 Massachusetts State Police said Wednesday (Aug. 17) that the search continued for Tavaughn Bulgin, 21, who remained missing after he reportedly jumped off "Jaws Bridge" in Martha's Vineyard on Aug. 14, MassLive.com reports.
Tavaughn leaped into the water with his brother, Tavaris Bulgin, 26, and two others. Emergency responders found Tavaris dead early Monday. The siblings were identified as seasonal workers from Clarendon, Jamaica.
The brothers "left an impression on everyone they met … their bright smiles, charismatic personalities, unshakeable faith and unrelenting positive attitude made them an absolute joy to be around," said a GoFundMe campaign created to assist their family in Jamaica with funeral expenses.
According to the police, the Bulgin brothers and two others went for a late night swim in the ocean by jumping off the bridge connecting Edgartown and Oak Bluffs. Officially named the American Legion Memorial Bridge, the site is dubbed the "Jaws Bridge" because it was the location of the classic 1975 movie Jaws. Although signs on the bridge prohibit jumping, it's common for people to dive into the water from the bridge.
Two of the jumpers swam safely out of the water. At about midnight, state police received a request from Edgartown police to help find the Bulgin brother. A state police rescue crew searched until 3:30 a.m. for the brothers and continued in the morning when they found Tavaris' body.
The brothers were at Martha's Vineyard on a summer work program at a local restaurant. Their father, Rev. Keith Bulgin, is a pastor in a Clarendon church where the brothers were involved with his ministry. They studied business at UTech and the University of West Indies.
"Tavaris was well known as a beloved school teacher, and Tavaughn was known to be a musical prodigy and gifted soccer/football player. Both boys were destined to make an impact in every community they served and every endeavor they pursued," the gofundme page stated.
A vigil was held Monday in their honor, Jamaican newspaper The Gleaner reported. The brothers were also beloved in the Jamaican community at Martha's Vineyard that is shaken by the tragedy.
"It's extremely, extremely sad. I work with a team of all Jamaicans and on the day we worked it was quiet, nobody said anything, and we just all had it on our minds," Lacey Williams, a Jamaican chef who operates the Nyamnz Martha's Vineyard restaurant, told The Gleaner.
"There is a community Facebook page and everybody has been coming back to the Facebook page to talk about how much they've been affected by it and how much it has been running on their minds."