Professor Sues Minnesota University In Dispute Over Showing Prophet Muhammad Image
The art adjunct says she was wrongly terminated, igniting a debate about academic freedom and religious rights.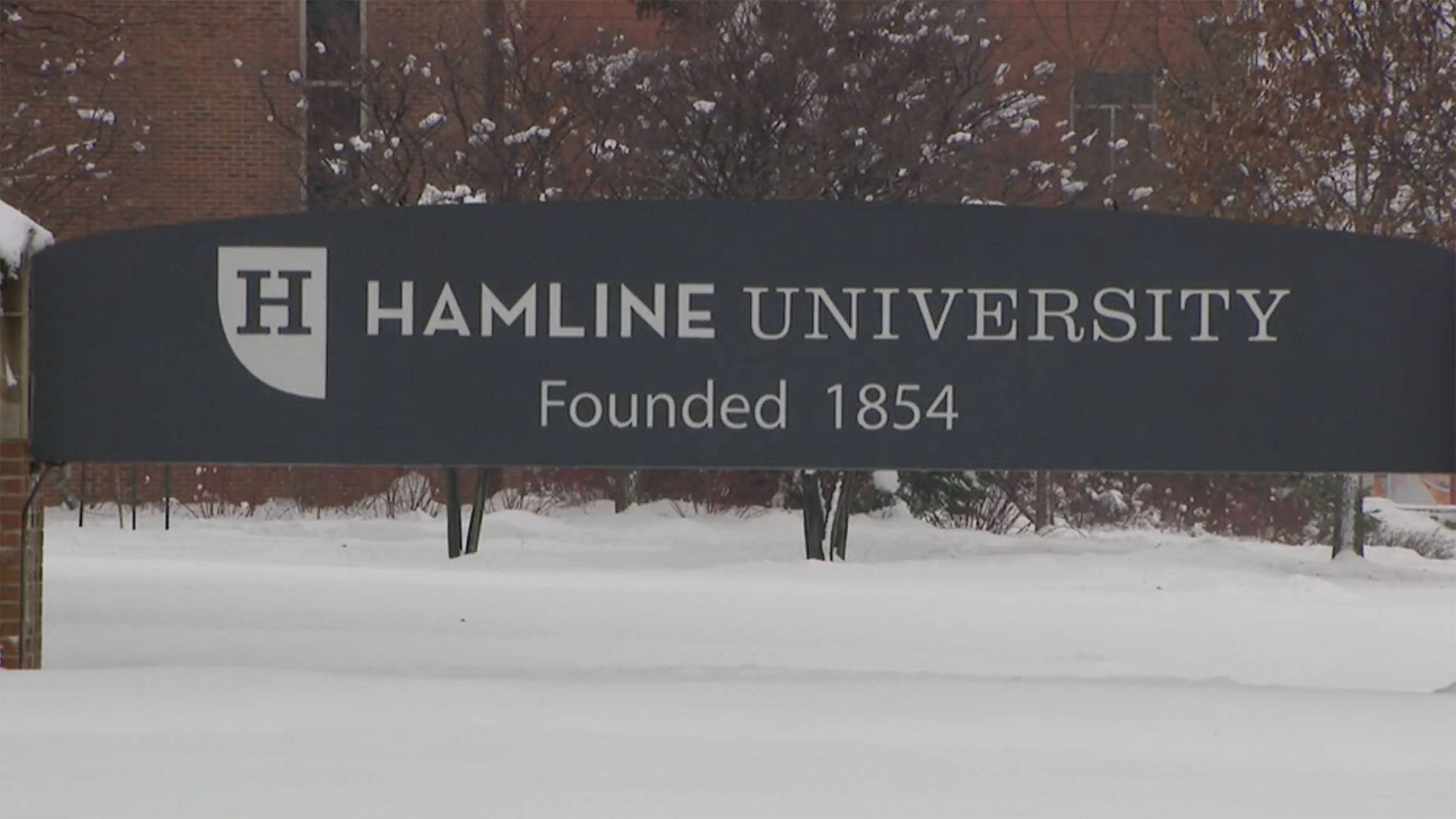 A private St. Paul, Minnesota university, which says it's committed to diversity and inclusion, finds itself on the national stage, at the center of a hot debate that pits academic freedom against religious rights.
The temperature of the debate increased Tuesday (Jan. 17) when the adjunct professor at the center of the firestorm, Erika López Prater, sued Hamline University.
CBS News reports that López Prater alleges that Hamline wrongly terminated her employment after a Muslim student complained about her showing an image of the Prophet Muhammad as part of the professor's global art course last fall. Many Muslims believe that visual depictions of the Prophet Muhammad violate Islamic faith.
The suit also accuses the small liberal arts university of defamation and damaging López Prater's career after calling her actions "Islamophobic."
"Among other things, Hamline, through its administration, has referred to Dr. López Prater's actions as 'undeniably Islamophobic,''' her attorneys said, according to CBS News. "Comments like these, which have now been published in news stories around the globe, will follow Dr. López Prater throughout her career, potentially resulting in her inability to obtain a tenure track position at any institution of higher education."
Many in the academic and art history community have sided with López Prater, according to The Washington Post. They view the university's actions as an attack on academic freedom and can't quite understand how displaying a medieval painting depicting the prophet – painted by a Muslim – equates to Islamophobia.
On Jan. 17, Hamline University President Fayneese Miller and Ellen Watters, the Board of Trustees chair, released a joint statement backpedaling on its earlier position.
"There have been many communications, articles and opinion pieces that have caused us to review and re-examine our actions. Hamline is a multi-cultural, multi-religious community that has been a leader in creating space for civil conversations. Like all organizations, sometimes we misstep," the statement read.
"In the interest of hearing from and supporting our Muslim students, language was used that does not reflect our sentiments on academic freedom. Based on all that we have learned, we have determined that our usage of the term 'Islamophobic' was therefore flawed."
According to the lawsuit, López Prater's course syllabus noted that students would view images of religious figures, including the Prophet Muhammad. She offered to work with students who would be offended by viewing those images.
Hamline's student newspaper The Oracle reported that controversy erupted on Oct. 6 when López Prater shared two depictions of the Prophet Muhammad, from the 14th and 16th century, in class while discussing Islamic art.
Aram Wedatalla, a Hamline senior, was in the class at the time the photos were shared and protested the images.
"I'm like, 'this can't be real.' As a Muslim, and a Black person, I don't feel like I belong, and I don't think I'll ever belong in a community where they don't value me as a member, and they don't show the same respect that I show them," Wadatalla, president of Muslim Student Association, told The Oracle.
López Prater said the university fired her. In addition to defamation, her lawsuit also alleges religious discrimination under Minnesota's Human Rights Law.
David H. Redden, López Prater's attorney, told The Post that she lacks the same constitutional free speech and due process protections rights working at a private college compared to working at a public institution. But she's protected under the Minnesota Human Rights Act.
But school officials insist that they did not fire López Prater. In their view, the university simply declined to renew her contract, which they say is not the same as a termination.
"It's a semantic argument that doesn't really matter, because she had an employment relationship that was expected to continue based on representations made to her — and it wasn't her decision," Redden said of the nonrenewal.