RuPaul's Drag Race Season Four Cast Revealed
RuPaul's Drag Race season four cast revealed. Watch the new season trailer!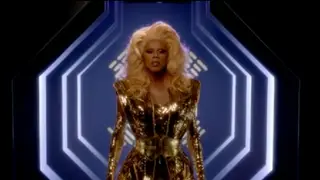 "We challenged ourselves to make TV's most outrageous show even more outrageous," RuPaul, who acts as host and executive producer for the show, said in a statement. "And I'm happy to report we've succeeded."
Thirteen contestants will battle it out for the coveted title of "America's Next Drag Superstar" and the biggest cash prize yet, $100,000, among a prize package that includes headlining spot on Logo's Drag Race Tour, a one-of-a-kind trip courtesy of AlandChuck.travel and a lifetime supply of NYX Cosmetics. But before Ru crowns the new next diva, "wigs will fly and drama will run high!"
Watch the promo video to get a peek at this season's cast including Alisa Summers (Tampa, FL), Chad Michaels (San Diego, CA), Dida Ritz (Chicago, IL), Jiggly Caliente (Queens, NY), Kenya Michaels (Dorado, Puerto Rico), Lashauwn Beyond (Tampa, FL), Latrice Royale (Ft. Lauderdale, FL), Madame LaQueer (Carolina, Puerto Rico), Milan (New York, NY), Phi Phi O'Hara (Chicago, IL), The Princess (Chicago, IL), Sharon Needles (Pittsburgh, PA) and Willam (Los Angeles, CA).