Obama Tackles Gun Control and House GOP in CBCF Keynote Speech
President Obama addresses hot-button issues in a keynote address at the Congressional Black Caucus Foundation's Phoenix Awards gala.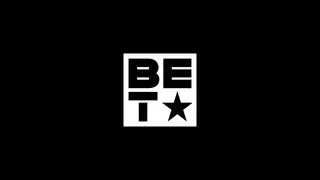 "This is an interesting thing to ponder, that your top agenda is making sure 20 million people don't have health insurance," he said of House GOP lawmakers. "And you'd be willing to shut down the government and potentially default for the first time in United States history because it bothers you so much that we're actually going to make sure that everybody has affordable health care. Let me say as clearly as I can: It is not going to happen."
The president said he would not allow Congress to "inflict economic pain" on millions of Americans so that Republicans can make an "ideological point."
The president, who is scheduled to attend a memorial service for the victims of the Washington Navy Yard shootings, also indicated that he plans to renew his fight for tougher gun laws.
"We fought a good fight earlier this year, but we came up short and that means we've gotta get back up and go back at it" he said. "We can't rest until all of our children can go to school or walk down the street free from the fear that they will be struck down by a stray bullet. Just two days ago in my hometown, Chicago, 13 people were shot during a pickup basketball game, including a three-year-old girl."
Recalling the recent 50th anniversary commemorations of the March on Washington, the president noted that African-Americans have made a good deal of progress in the march to equality, but there's still a lot of work to do.
"At a time when Black unemployment remains twice as high as white unemployment, at a time when working Americans of all races have seen their incomes and wages stagnate even as corporate profits and the incomes of folks at the very top are soaring, we've got to pick up the torch of economic justice," Obama said, adding that " We're going to have to keep marching. And I'm proud that I'll be, at least for the next three and a half years, here in Washington, and then a whole lot of years after that, I'm going to be marching with you."
The awards dinner is part of the CBCF's annual legislative conference. This year honors went to Elaine Jones, former president of the NAACP Legal Defense and Educational Fund; Maryland Rep. Elijah Cummings; and former President Bill Clinton, who addressed the event in a video.
BET Politics - Your source for the latest news, photos and videos illuminating key issues and personalities in African-American political life, plus commentary from some of our liveliest voices. Click here to subscribe to our newsletter.
(Photo: AP Photo/Cliff Owen)