Commentary: Naya Rivera Talks Dirty on The View
The actress shared some interesting theories.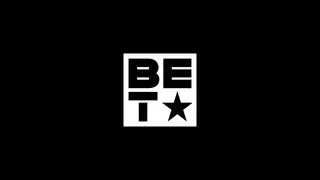 The View is no stranger to crazy talk. There have been fights between Rosie O'Donnell and Whoopi Goldberg, and then moments you never thought you'd live to see, like when Sherri Shepherd defended the notion of the world being flat. So much crazy over so many years... But usually the guest hosts have been on their best behavior, steering clear of controversy, knowing their time there was short-lived so perhaps they should act right.
But not Glee star Naya Rivera. She used her time up on stage as a guest host this week to point out a critical difference in the races, one that most of us with indoor plumbing had probably never considered. "I think that white people shower a lot more than ethnics," she said. "I feel like showering more than once a day or every day is such a white people thing." 
Screech. Halt. What did she say?
No worries, Rivera feels qualified to make such assessments because, the actress explains, she is an "ethnic" of the half Black, half Puerto Rican variety. More than that, she gets to prove this theory to be true every day because her husband — a white man — showers like it's about to go out of style. One, two, sometimes even three times a day he suds up and gets in. She doesn't explain if maybe he sweats a lot or exercises excessively; no it would be because he is white, the hyper-clean non-ethnic.
To make sense of such gibberish seems impossible, and Twitter let Rivera know that she had crossed the fine line of sanity and was standing — unshowered — on the wrong side. Other than the ridiculousness of implying that shower habits are dictated by race, many let her know that calling herself and other people of color "ethnics" was not the move. Rivera apparently is not aware that Italian is an ethnicity. Or Irish. Or Polish. And all sorts of backgrounds that shower-loving White people can identify as. Everyone, in fact, can claim some sort of ethnicity. And many of us can also recall a day — perhaps a blistering one in August — where we showered more than once.
The next day on the show, Rivera was joined onstage by another "ethnic," Latino comedian George Lopez. And though no one had asked him, he announced, "I shower three times a day because I want to smell white," and then sniffed one of the white co-hosts, adding, "They smell so good." Rivera, who had earlier apologized for her gaffe, managed to look properly mortified that it had resurfaced. Maybe Lopez was right — humor may be the only way to handle such dirty talk.
The opinions expressed here do not necessarily reflect those of BET Networks.


BET.com always gives you the latest fashion and beauty trends, tips and news. We are committed to bringing you the best of Black lifestyle and celebrity culture.
Click here to subscribe to our newsletter.