Hollywood Walk Of Fame: DJ Khaled Receives His Official Star
"I want to say God is great. God, I love you, I appreciate you," he said during his acceptance speech.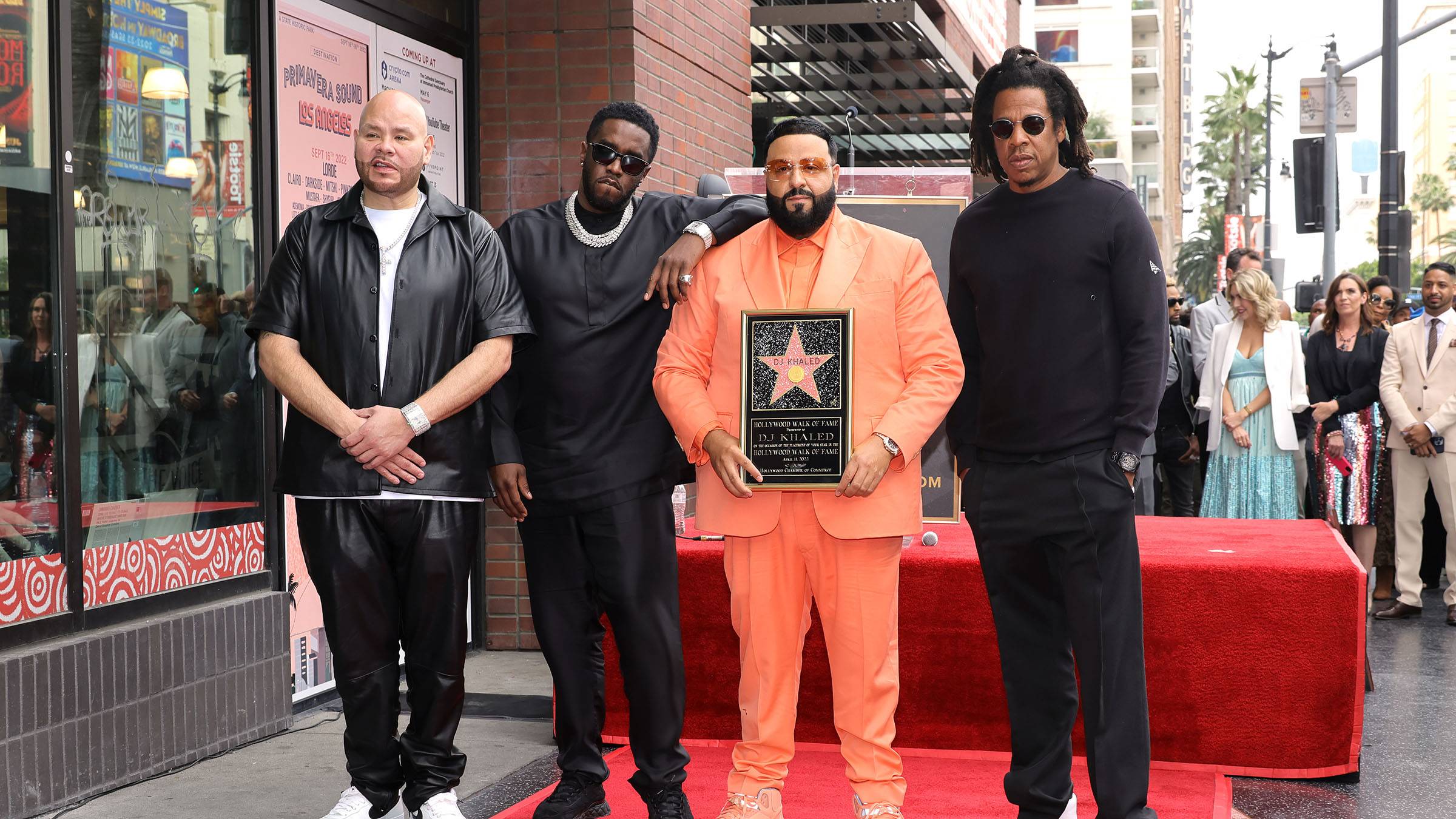 DJ Khaled has officially received his star on the Hollywood Walk Of Fame and had his family and close friends celebrating him and his honor.
According to TMZ, Khaled got commemorated for his industry accomplishments on Monday (Apr. 11). Jay-Z, Diddy, Fat Joe, and more were all in attendance for the unveiling of the famed star.
"I want to say God is great. God, I love you, I appreciate you," Khaled said, beginning his acceptance speech. "I want to thank my wife and my two beautiful boys. Without my kids and my wife … man, I love them so much."
Fighting to hold back tears, the 46-year-old poured his family up as he thanked his wife for being his rock.
"I want my star to represent the light [and] the love to shine on everybody. God put me on this earth to be a light," he added.
DJ Khaled's emergence in the music industry dates back to his early days as a radio host for 99 Jamz in the 1990s. Since then, he has become a successful record executive and record producer.
Fat Joe started the ceremony and recalled how he and Khaled's friendship began 25 years ago.
"When I met him, he made me move out of New York to Miami. When I think of Khaled, I think of love. That's the only reason why you see the heavyweights here like you see them."
The pair have collaborated on many tracks together, including "All I Do Is Win," "Holla At Me," and "Pride N Joy."
Diddy also took a moment to say a few words about Khaled and his hard work.
"You're a pioneer; you're an icon and a brilliant businessman. But most importantly, you're a great friend to all of us here…Your energy and your work ethic is unmatched; we celebrate you for everything," the Bad Boy founder said.
DJ Khaled joins a star-studded roster of 2022 Hollywood Walk Of Fame recipients, including R&B artist Ashanti, who received her star on Apr. 7.
---