Future Filled Lori Harvey's Entire Home With Red Roses For Valentine's Day
We're talking $1M gifts, new grillz, and flights to the Cayman Islands.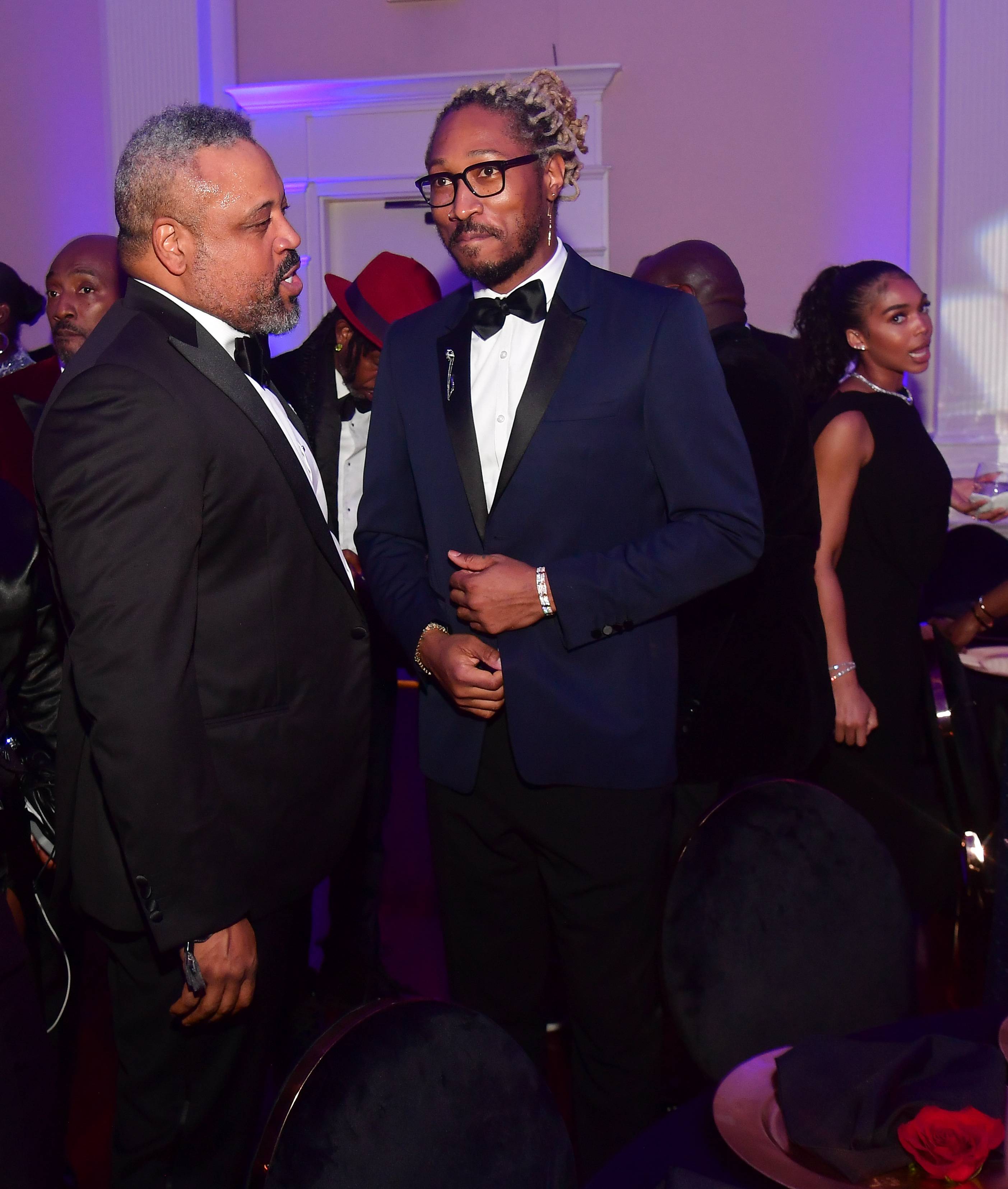 Thanks to social media, "going all out" for Valentine's Day has evolved into a brand new meaning. With many eager to get the validation from the red hearts on the 'gram, footage from lovey-dovey evenings will most likely dominate our timelines. Especially those seeking the stamp of #couplegoals!
Many famous folks have been "pulling out all the stops" with lavish, extravagant, and over-the-top romantic gifts/experiences to wow their loved ones (and fans!). Next year will undoubtedly be no different.
As we await new footage, check out some of the most elaborate Valentine's Day gifts/moments from previous years— 2019 still has us speechless!
In 2020, Future spoiled Lori harvey with diamonds and a home filled with red roses.

In 2020, Travis Scott filled Kylie's Home with Daisies for Valentine's Day.

In 2020, Jhene Aiko Took Big Sean To Disney Land For Valentine's Day. This is his first time visiting the theme park.

In 2018, Cardi B gifted her husband, Offset, with a 150-carat diamond "Trap House" medallion, featuring working doors!

In 2019, Gucci Mane Spent Over $1-Million To Buy His Wife, Keyshia Ka'oir, A Stunning 60-Carat Ring For All The Valentine's Days He "Missed."

In 2019, Kanye West left his wife, Kim Kardashian, In Awe As jazz saxophonist Kenny G Played Live In Her Living Room Surrounded By Roses.

In 2019, Erica Mena and Safaree celebrated Valentine's Day with a romantic getaway to the Cayman Islands.

In 2019, Kenya Moore had the time of her life when Marc Daly shut down his restaurant, Soco Lounge, for a private romantic dinner.

In 2019, Travis Scott filled Kylie Jenner's mansion with hundreds of red Roses that left ultimately left her in euphoria.

IN 2019, CIARA DROPped "GREATEST LOVE" JUST IN TIME FOR VALENTINE'S DAy. NATURALLY, THE HASHTAG #GREATESTLOVE WENT VIRAL.

In 2019, 'Glacier Boy' Quavo gifted his 'icy grl' Saweetie with an iced-out grillz that demanded attention.