White Supremacist Kills Two Men For Protecting Muslim Women on Light-Rail
A third passenger who was stabbed while trying to intervene is expected to survive.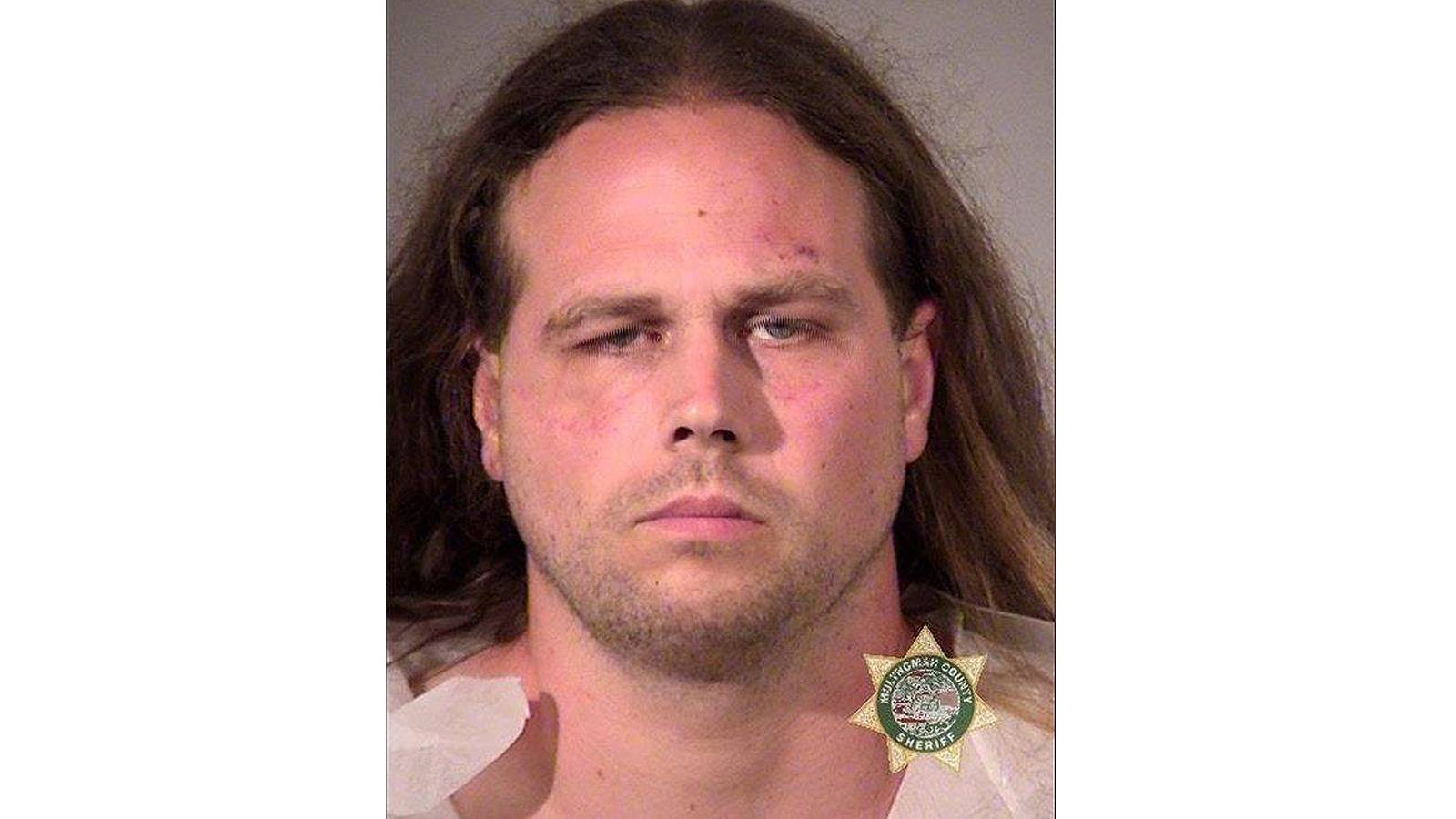 On Friday (May 26), two men were stabbed to death on a light-rail train in Portland, Oregon, after they attempted to protect two women who appeared to be Muslim.
The man who stabbed them, along with a third person who is expected to survive, was yelling hate speech at the women and is known as a white supremacist who had previously appeared at extreme-right marches and performed Nazi salutes.
The suspect, who ran off the train after the attack and was later apprehended by police, has been identified as 35-year-old Jeremy Joseph Christian on North Portland. He was booked into Multnomah County Jail shortly afterward and faces two counts of aggravated murder, two counts of second-degree murder, and being a felon in possession of a restricted weapon.
Christian is being held without bail and will be arraigned Monday in Multnomah County Court. He "may face additional charges after the Multnomah County District Attorney's Office presents the case to a grand jury," police say.
The two heroes killed have been identified as 53-year-old Ricky John Best and 23-year-old Taliesin Myrddin Namkai-Meche. The third man, who survived, is 21-year-old Micah David-Cole Fletcher. He is currently being treated at a hospital for serious but not life-threatening injuries.
One of the men killed's mother took to Facebook to write a heart-warming tribute of her son.
"Taliesin Myrddin Namkai Meche," Asha Deliverance wrote. "My dear baby boy passed on yesterday while protecting two young Muslim girls from a racist man on the train in Portland. He was a hero and will remain a hero on the other side of the veil. Shining bright star I love you forever."
See a pic of Taliesin Myrddin Namkai-Meche below (via Facebook).