The Gin Game : Cicely Tyson and James Earl Jones Are Broadway Perfection
A simple card game helped change their outlooks on life.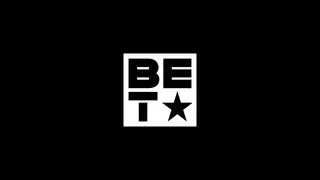 Card games — they're either considered a common pastime or a gently complex catalyst of healing. In the case of the recently opened Broadway production The Gin Game, the latter is the case, with the legendary Cicely Tyson and James Earl Jones beautifully translating this essence without the bells and whistles of "contemporary theater." Following the depressingly isolated lives of Weller Martin (played by Jones) and Fonsia Dorsey (played by Tyson), the play seamlessly brings to life the realization that living a life that "matters" isn't as subjective as one may think as everyone is just living in a bubble that they were socially taught to "tolerate."
This production boasts no elaborate stage sets or melodramatic lighting, but rather a constant setting — the back porch of a run-down old folks' home with mismatched furniture and furnishings — that helps for the audience to delve into the personal struggles and eventual triumphs of the main characters. While the set boasts no vibrant tones, Fonsia and Weller's narratives and made-for-each-other interactions gradually add color to the story, making for countlessly genuine smile-worthy moments.
Weller and Fonsia, though polar opposites in their approaches to life, bring out the best in one another all through an innocent game of gin rummy. It all started when Weller finds a discarded card table stuck between a pile of junk on the porch and talks Fonsia into letting him tutor her in the game. At first, she claims to know little to nothing about it, but eventually becomes the victress hand after hand, to Weller's irritation. His frustration soon goes from a case of the standard sometimes-adorable old-man grunts to an explicitly brow-raising tantrum decorated with "F" and "B" bombs.
Proving that the casting in this production could not have been more spot on, Jones's use of intimidation, vocality and forced strength to shake his way through each hand is just the right amount to make Weller's character believable but not loathsome, while Tyson's veteran characteristics shine through Fonsia, easily allowing her gentle and borderline passive-aggressive school-girl approach to both the game and her laid-back courtship with Weller come through. The Leonard Foglia production is beautifully paced as both characters noticeably become more enamored with each other with each scene progression.
Tyson and Jones brought insight to the predicaments that led these flawed, highly functioning elders to this solitary place of nothingness. Be sure to catch The Gin Game with Cicely Tyson and James Earl Jones at the Golden Theater in New York City. The two-hour production will be running until January 10, 2016.
Revisit Cicely Tyson's legendary wisdom in the clip from the 2015 Black Girls Rock! ceremony in the video below:
BET.com is your No. 1 source for Black celebrity news, photos, exclusive videos and all the latest in the world of hip hop and R&B music. 
(Photo: Jemal Countess/Getty Images)