SWV & Xscape Land Bravo Unscripted Series, Produced By Mona Scott-Young
The series is scheduled to premiere in Winter 2022.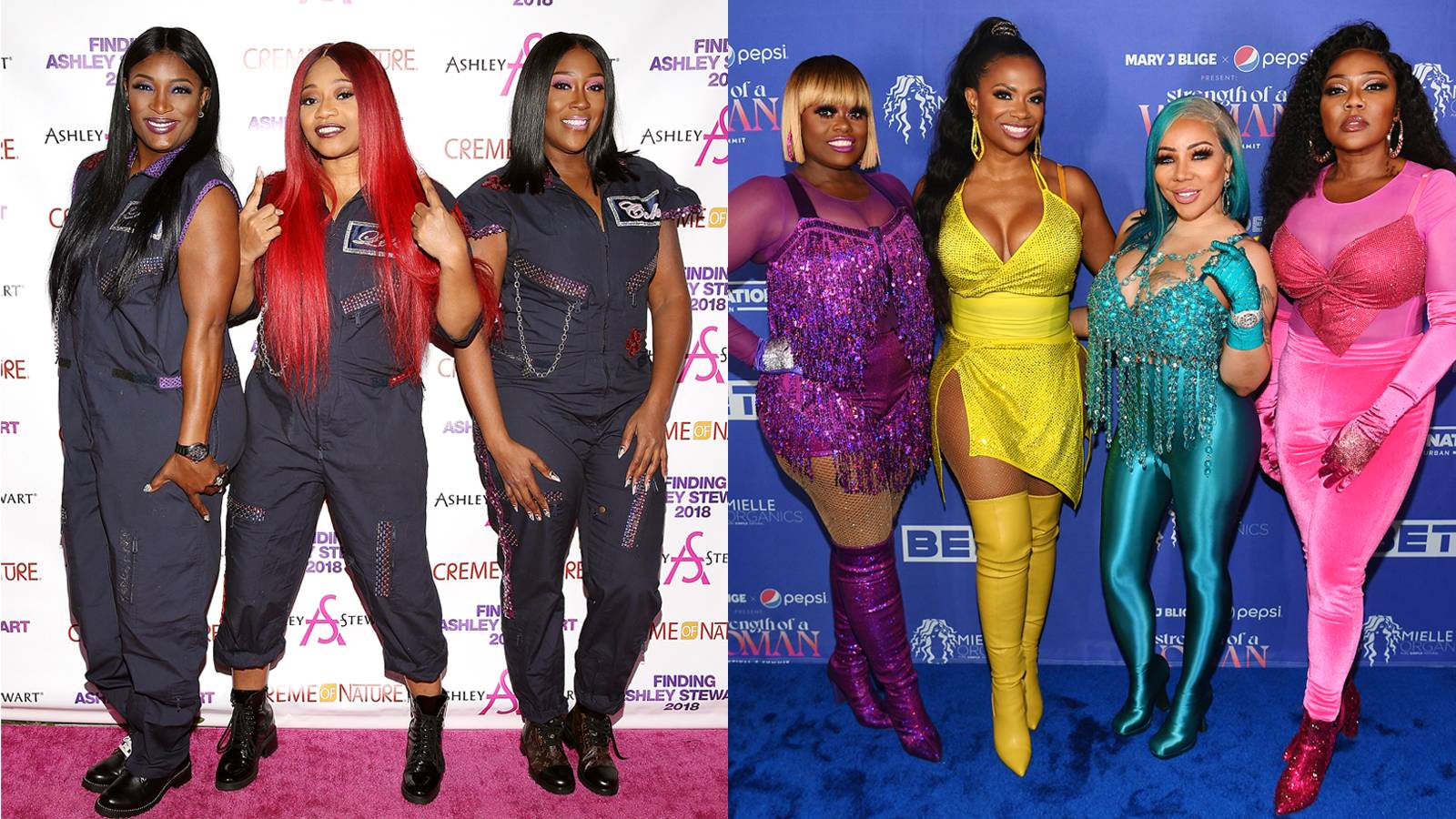 The ladies of Xscape and SWV will be the main topic of discussion with a new original unscripted series executive produced by Mona Scott-Young's Monami Productions.
In an official press release, Bravo announced that the project was greenlit on Thursday (May 12) and is scheduled to premiere during Winter 2022.
Reuniting once again, LaTocha Scott-Bivens, Kandi Burruss, Cheryl "Coko" Gamble, Tameka "Tiny" Harris, Tamara Johnson-George, LeAnne "Lelee" Lyons, and Tamika Scott. Fans will follow them as they prepare for a performance that promises to reignite their successful music careers.
The multi-part limited series currently titled XSCAPE/SWV will document the iconic '90s R&B groups as they navigate the personal and professional stages in their lives.
For Mother's Day 2021, both of the R&B groups performed during a special Verzuz, taking fans down memory lane with their classic hits.
Stand-out moments from the show included Xscape's Kandi Burruss spine-chilling whistle note she gracefully hit during the group's performance of "Understanding," which left everyone with goosebumps. And SWV performed its popular hit, "Right Here," which had fans giving a virtual standing ovation.
Additional details about the Bravo series have not yet been announced.