'Friday' Star Anthony Johnson Died From Alcohol Results Reveal
His autopsy cited 'chronic ethanol use'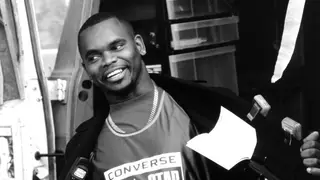 Anthony Johnson, comedic star of Friday, Players Club and Menace II Society, died of "chronic ethanol use" per autopsy records acquired by TMZ Wednesday (Feb. 9).
The comedic actor passed in September of last year and while the toxicology test found no alcohol or common drugs of abuse in his system and transitioned due to natural causes, Johnson had been a hard drinker for years.
According to TMZ who spoke to his widow, Lexis, the purpose of making Johnson's cause of death public is so that people know about the lethal effects of alcohol. It's also why she's creating a foundation in his name. "Lexis is making it her mission now to teach youth about the dangers of alcohol, as she's volunteering at church to talk to teens," the publication reports.
In addition, TMZ says Lexis has other close friends who lost their children due to alcohol and wants the late comedian's legacy to inspire others to put a stop to drinking as well.
Johnson was 55 when he passed.