Blac Chyna's Breakup With Rob Kardashian Reportedly Cost Her Big In Endorsement Deals
Her attorney is attempting to rectify her losses.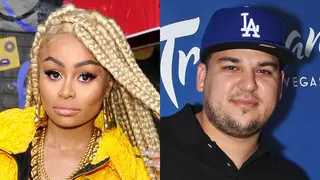 Blac Chyna's very public breakup with Rob Kardashian cost her more than just a failed courtship.
According to Radar Online, the very public feud that led to the former couple's split not only severed their romantic relationship, but also cost Chyna hundreds of thousands of dollars in lost endorsement and business deals.
What makes it sad for BC is that it's the nude photos Rob posted of his baby moms (without her permission) that's the primary reason she's getting screwed. Luckily for her, she's got Lisa Bloom, who's working on getting back any potential dollar she could've made before her very personal life was made public.
Blac Chyna has already taken to the courts against Rob Kardashian, and now it seems clearer as to why she did it so quickly. It's even being alleged that had Rob not attempted to sabotage her public image, which caused a now-reported huge financial loss, Chyna possibly could've overlooked it all and attempted to reconcile their relationship.
The website also says that Blac Chyna is frightful of the Kardashian clan because of the power they wield in Hollywood. After all, she still shares joint-custody with Rob over their child, Dream. Thanks to the now-settled custody battle, Rob will be paying $20,000 a month to BC.
If Lisa Bloom is able to prove that her client lost out on numerous lucrative business deals because of Blac Chyna's public shaming, her client could potentially collect millions.