Actress Nichelle Lewis Tapped as Dorothy in Broadway's Revival of 'The Wiz'
The production hits Broadway next spring.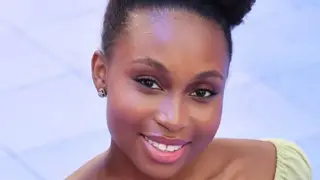 The role of Dorothy in the upcoming Broadway revival of "The Wiz" has been officially filled.
Actress Nichelle Lewis has been tapped to join the cast in the highly anticipated show and the national tour.
The Virginia native was discovered on TikTok after her video was selected from more than 2,000 submissions that tried out for the iconic role.
Her stage experience includes notable productions such as "Hairspray," "Little Shop of Horrors," "Bare: A Pop Opera," and, most recently, the new musical "Labelless."
Lewis will join fellow cast members, including Deborah Cox, who will take on the role of the good witch of the South, Avery Wilson as the scarecrow, Kyle Ramar Freeman as the Lion, Phillip Johnson Richardson as the Tinman, and five-time Emmy winner Wayne Brady as The Wiz.
The tour for "The Wiz" will commence on September 23 at Baltimore's Hippodrome Theatre and hit Broadway spring of 2024.