NYPD Arrests Drop 66 Percent in Wake of Officers Shooting Deaths
Also, citations for traffic violations plummeted 94 percent, falling from 10,069 to 587.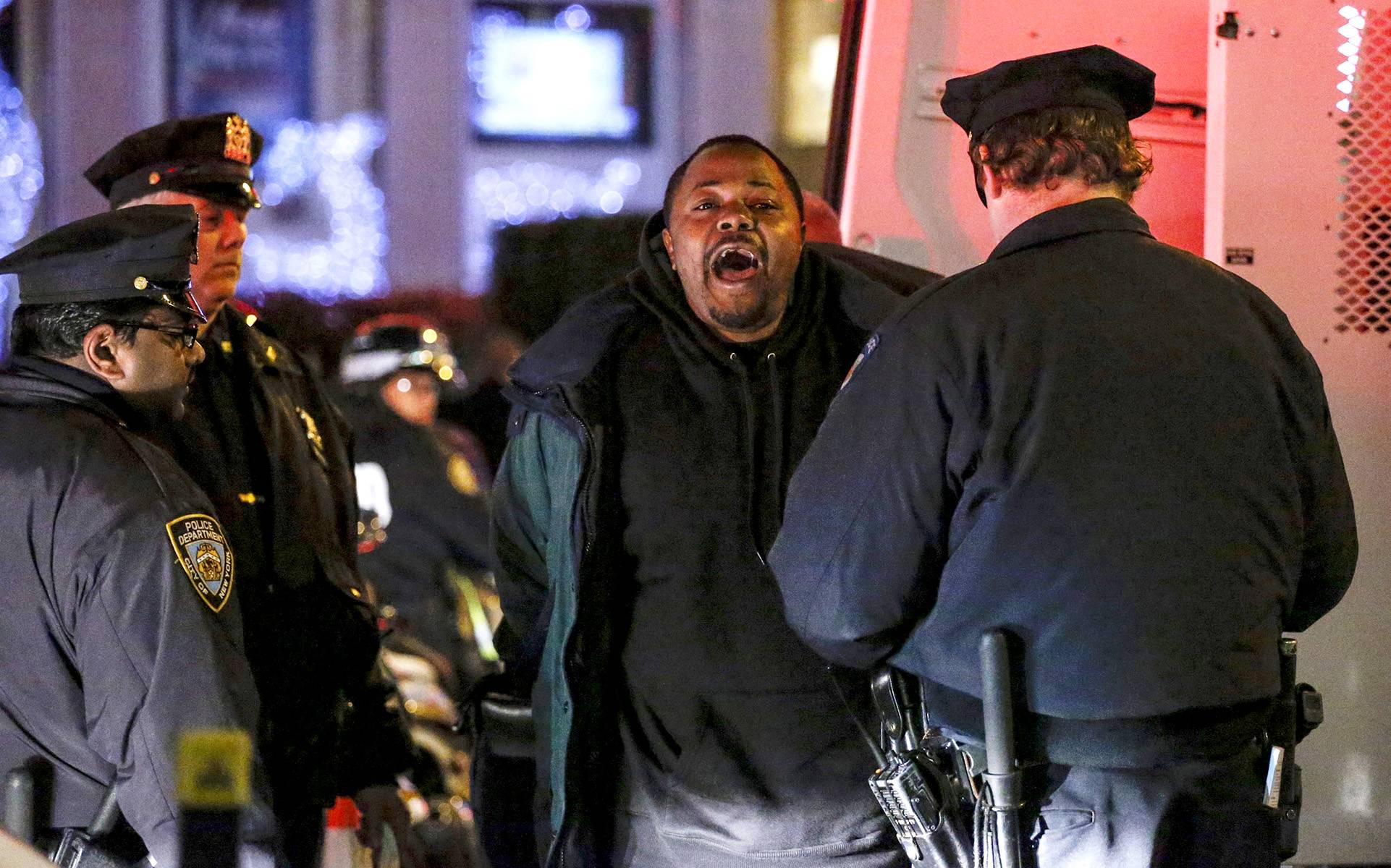 The number of arrests made by New York Police Department have drastically dropped 66 percent since the fatal shooting of two local officers, a recent New York Post article reveals.
In the week starting Dec. 22, citations for traffic violations plummeted 94 percent compared to the same period last year, falling from 10,069 to 587. An NYPD spokesperson has reportedly confirmed the report and the figures.
Reasons for the decline in activity include police union leaders' advising cops to take additional safety precautions throughout the city and a possible protest against Mayor Bill de Blasio.
Relations between the NYPD union leaders and de Blasio's office have grown volatile in the wake of the deaths of Officers Rafael Ramos and Wenjian Liu on Dec. 20.
Some union leaders have publicly accused the mayor of siding with police brutality protesters earlier this month, following a grand jury's decision not to indict an NYPD cop in the chokehold death of Eric Garner.
"That blood on the hands starts at City Hall in the Office of the Mayor," union leader Pat Lynch told reporters, referring to the slain officers.
At the funeral held to honor Officer Ramos, attending police officers made headlines when they turned their backs on Mayor de Blasio as he eulogized the late officer.
Bill Bratton, the New York Police Commissioner, critiqued the move as "very inappropriate," but also said the protest was "reflective, unfortunately, of the feelings of some of our officers."
BET National News - Keep up to date with breaking news stories from around the nation, including headlines from the hip hop and entertainment world. Click here to subscribe to our newsletter. 
(Photo: Kena Betancur/Getty Images)