Here's How You Can Help Detroit Residents Turn on Their Water
Tiffani Ashley Bell and Kristy Tillman launched Turn on Detroit's Water to help people submit bill payments on behalf of residents whose water has been shut off.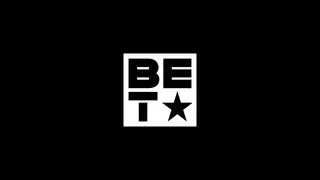 From cooking to cleaning, water plays an essential role in the average American's daily life. Yet, over the past several months, the vital resource has reportedly been stripped from more than 15,000 Detroit households in an effort to collect an estimated $90 million in delinquent bills owed to the Detroit Water and Sewage Department (DWSD).
To combat what many activists are calling an international human rights violation, thousands marched in protest this past weekend, while the NAACP Legal Defense Fund filed a discrimination lawsuit against the Michigan city. A local bankruptcy judge also chastised the agency for the shut-offs and instructed it to devise another way to help residents pay their bills.
Miles away on either side of the country, techpreneur Tiffani Ashley Bell and graphic designer Kristy Tillman were also brainstorming ways to help households without water. However, in their case, immediacy was key. Not because they were directly effected by the crisis (Bell lives in the San Francisco/Bay area; Tillman lives in Boston), but because they refused to continue watching the situation deteriorate.
"I'd pay someone's water bill if I could pay directly," Tillman told her e-buddy Bell via Twitter on July 17. Within about 48 hours, the e-buddies collaborated remotely to launch Turn on Detroit's Water.
The lean website has a simple, singular purpose: to allow visitors to directly submit a payment to the Detroit Water and Sewage Department on the behalf of a Detroit resident facing water shut-offs. On July 20, the project acquired its first donor.
"We'd seen a lot of organizations and a lot of crowdfunding campaigns but we wanted a way to move more swiftly than that," Tillman told BET.com. "We also wanted to ensure our donations went directly to the residents, and that was not a guarantee through any of the campaigns we saw going on at the time."
The response to Turn on Detroit's Water has been overwhelmingly positive, with Detroit residents steadily signing up and people coming out in droves to donate. On Wednesday, Tillman and Bell began calling the first set of residents who now have zero balances or those close to it thanks to the project.
The creators have also faced what they consider to be "constructive criticism" from those who say that Turn on Detroit's Water does not specifically address the structural issues that led to this problem. But, as Tillman pointed out, that is not the goal of their project "and it never was." She argued that Turn on Detroit's Water is aiming to relieve some of the immediate burden from households, while Detroit residents are tackling the city's systemic issues.
"We don't see why these two efforts cannot run concurrently," said Tillman.
BET National News - Keep up to date with breaking news stories from around the nation, including headlines from the hip hop and entertainment world. Click here to subscribe to our newsletter.

(Photo: Detroit News, David Coates/AP Photo)