Sza Leads Internet Outrage Against Fast Fashion Brand Dolls Kill
The stores owner, allegedly sided with the cops over protestors.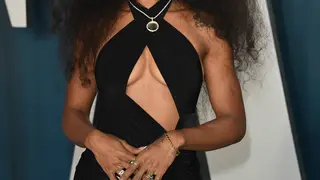 Black Lives Matter protests have been going on around the world for the past six days due to the horrific murder of George Floyd. There have been riots and looting erupting in major cities such as New York City and Los Angeles.
Fast fashion retailer, Dolls Kill was one of the many shops in the Fairfax district that was looted and people are now calling for boycotts against the retailer because the owner, Shoddy Lyn made an Instagram post allegedly in support of police officers.
Dolls Kill founder Shoddy Lynn was called out on Twitter for posting a photo of police protecting her L.A. storefront. She wrote, "Direct action in its glory," adding the Black Lives Matter hashtag. She's since made her account private.
While the company has posts and stories saying "We stand in solidarity," others have noticed the brand unfollowed celebrities and influencers who have posted about the #blacklivesmatter movement. 
Grammy nominated songstress, SZA even commented:" You called the cops on Protestors????....wow"
Other users have pointed out separate actions Dolls Kill has made providing more reason for boycotts. Back in 2014, they were selling an Indigenous American headdress and gave an unapologetic response to someone calling out the racism involved in selling that. They've also sold clothing with phrases like "Dead girls can't say no" and "Goth is white" as you can see below.
Rapper Rico Nasty, who has previously worn their clothing, has also confirmed she was unfollowed by the brand. Throughout protests, Rico Nasty has been frequently speaking out in support of protesters.
These brands must do better!