Bobby Shmurda Facing Felony Gun Possession
Brooklyn rapper was arrested in June, weapons charge carries a maximum sentence of 15 years.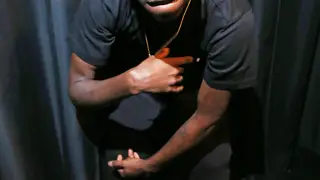 It was all good about a week ago, and now Bobby Shmurda's legal issues have been made public.
Shmurda has a felony charge hanging over his head that could land him in jail for more than a decade, TMZ reports. The "Hot N----" rapper was arrested in Brooklyn on June 3, according to documents obtained by the website.
The 20-year-old was reportedly flaunting a 9mm Glock inside an apartment complex. When police came to investigate, he hid the pistol, which was later recovered inside a sofa. Authorities also found 14 rounds of ammunition, and charged Shmurda with felony possession of a weapon. The charge carries a maximum sentence of 15 years.
Shmurda has another gun story tied to his name this week. His performance at a New Jersey nightclub Wednesday (Aug. 27) ended with gunfire in the parking lot. No one was injured but police from three different areas were called in for crowd control.  
BET.com is your #1 source for Black celebrity news, photos, exclusive videos and all the latest in the world of hip hop and R&B music.
(Photo: Bennett Raglin/BET/Getty Images for BET)