Drake Texted Timbaland To Set Up A Usher & Justin Timberlake 'Verzuz'
Fans are eagerly waiting to see which musical acts Timbaland and Swizz Beatz pipeline will feature next.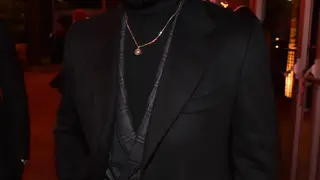 After Ashanti and Keyshia Cole's R&B themed Verzuz brought in 7.6 million viewers on Jan. 21, fans are eagerly waiting to see which  musical acts Timbaland and Swizz Beatz have next in their pipeline. 
On Monday (Jan. 25) the Verzuz co-founders and successful music producers appeared on ESPN's Jalen & Jacoby and Timbaland confirmed that Drake sent him a text wanting Usher and Justin Timberlake to be the next match up. 
"We gotta make it happen," Drake said. 
"Soon to come. Soon to come," Timbaland responded.
But Jalen Rose wants to see mega collaborators Busta Rhymes and Missy Elliott showcase their talent.  
"It is, to me, the best party that could ever happen on Verzuz," said Timbaland. "It's just a matter of comfort zone of my sister wanting to celebrate with her brother. Understanding that it's not a competition, it's a party. I have been talking to her about that, but I think that's an amazing Verzuz."
Timbaland also listed  other potential Verzuz's,  including No Limit vs. Cash Money, Michael Jackson vs. Prince. Swizz also shared his ultimate Verzuz, the late hip hop rap legends Notorious B.I.G and Tupac Shakur. 
With so many suggestions it is unclear what pair is up next, but Verzuz season two could have a lot in store for 2021.