Drake Finally Confirms When He'll Release His Next Album 'More Life'
Fans have been hoping for a Christmas present from Drizzy.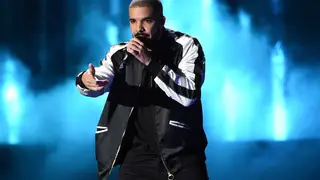 Drake has had an incredible year with the success of his Views album, breaking records for streams and sales and nabbing a bunch of Grammy nominations for his fourth release.
But one album is all we'll get from Champagne Papi this year, despite rumors that he might be getting ready to drop a second one just in time for Christmas.
Though his next record More Life is definitely a real thing, we won't get our ears on it until early 2017, both Drake and his business associate Oliver El-Khatib confirmed yesterday. El-Khatib announced on OVO Sound Radio on Saturday that More Life would be dropping at the top of 2017. Drake confirmed that news, without specifying a date, on Instagram shortly after, posting a video of himself playing ball with some friends. 
"Finally got to play today after recovering from the ankle injury," he captioned the clip, referring to the ankle injury he suffered a couple of months ago that forced him to cancel a couple of shows on his Summer Sixteen tour. "Happy to be back at 100 and ready for More Buckets More Shows and More Life 2017." 
While this is surely a disappointment to those who were expecting a stocking stuffer from Drake this Christmas, 2017 is just around the corner. Besides, hasn't Drake already done a lot for us this year?