Commentary: Remembering the Pioneering Spirit of Chuck Stone
Chuck Stone, the longtime writer for the Philadelphia Daily News, died at 89 after a sparkling career as an advocate for justice.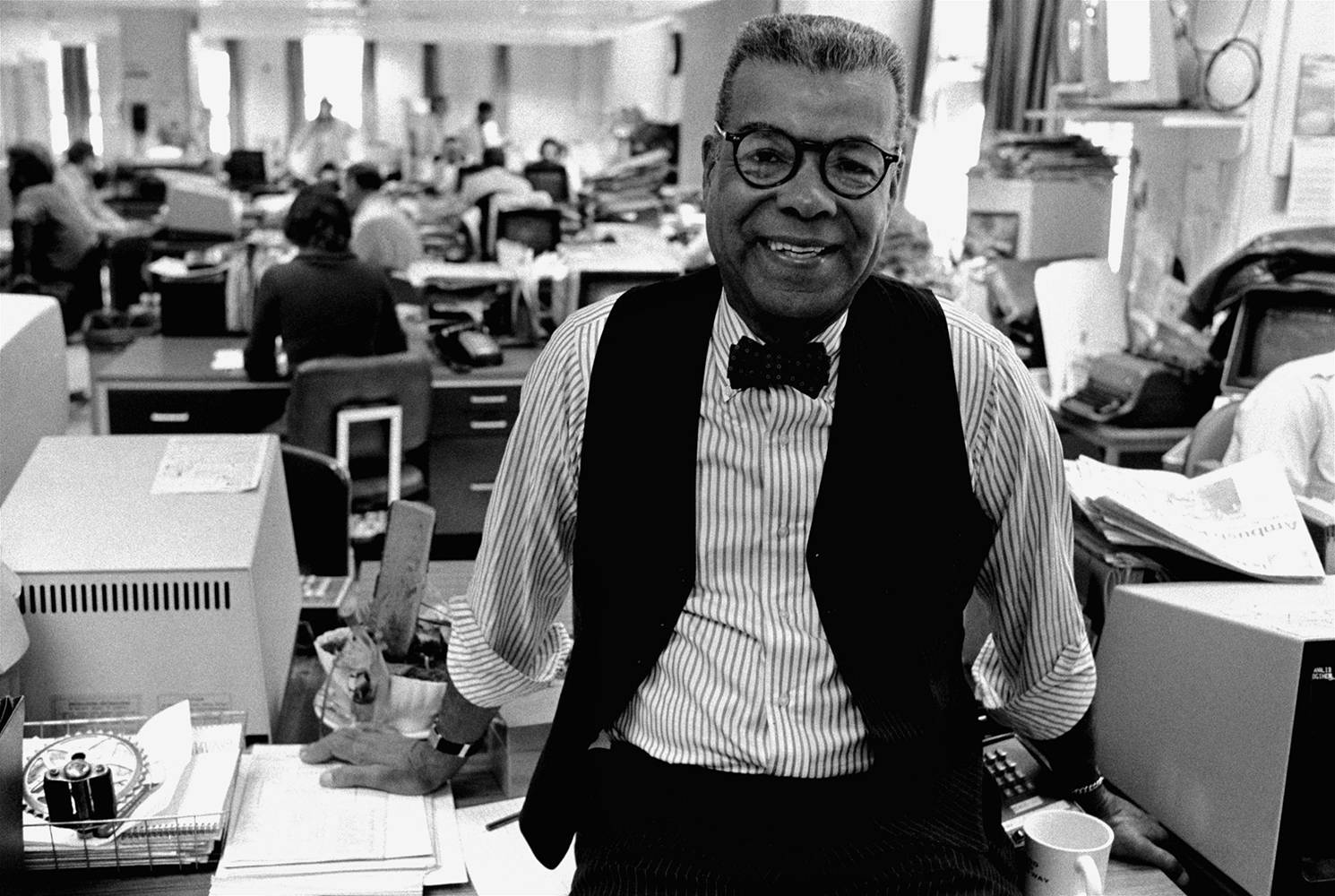 Chuck Stone represented a group of African-American journalists on whose shoulders the reporters and editors of today firmly stand. While we live in an age when Jackie Robinson-like pioneers are largely a thing of the past, it is worth celebrating the life of a man who was a true forerunner for the generations of journalists who came after him. He was the first Black columnist at the Philadelphia Daily News.
But Chuck Stone, who died Sunday at the age of 89, was far more than that. He was a passionate writer who crusaded for fair treatment and justice for his fellow citizens, and a strong voice for the marginalized. He had a colorful, expansive style of writing and would look at any and all topics.
He was also an important figure in bringing a voice and heft to the growing world of African-American journalists. He was a founder of the National Association of Black Journalists in 1975 and served as the organization's first president.
Stone came to mainstream newspapers after serving for years as a reporter with Black newspapers in Washington, Chicago and New York City. During the presidential administration of John F. Kennedy, he was particularly outspoken about the need for civil rights legislation.
During his stint in New York, he became close with Malcolm X and the legendary congressman, Adam Clayton Powell Jr. He was a principled man who did more than put his money where his mouth was. He stuck to his guns in his relentless criticism of Chicago mayor Richard Daley while serving as editor of the Chicago Defender and was fired as a result.
He had a career with no shortage of drama. He played a role in resolving two conflicts regarding inmates at prisons in Pennsylvania and was unrelenting in his criticism of two mayors – one white one Black – of Philadelphia. He had close relationships with the powerful – he worked for a time for Congressman Powell – as well as people who were suspected of crimes, who confided in him.
It is worth celebrating the life of a man who worked tirelessly and fearlessly in the trenches of journalistic advocacy. There are important lessons from the life of Chuck Stone that many us who follow him, inside and outside of journalism, would do well to note and emulate.

BET National News - Your source for Black news from around the world, including international politics, health and human rights, the latest celebrity news and more. Click here to subscribe to our newsletter.