Delaware Woman Charged With Rape for Having Sex With 13-Year-Old
The child was her daughter's boyfriend.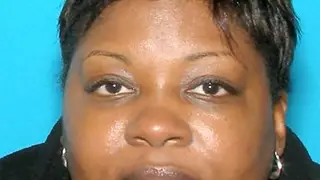 A 45-year-old woman in Delaware has been charged with rape after allegedly having sex with a 13-year-old boy. Reports say the minor was the boyfriend of her own daughter. 
A report from this past March stated that there was an inappropriate relationship between Elaine B. Goodman and a 13-year-old boy, whose name has been concealed from the record. Further investigation revealed text messages between the two that month, indicating that they met up and engaged in sexual relations. The boy stated to the Children's Advocacy Center that she "took his you-know-what and put it in her you-know-what."
Goodman is being charged with three counts of third-degree rape, fourth-degree rape, two counts of second-degree unlawful sexual contact and sexual solicitation of a child. She is being held at Delores J. Baylor Women's Correctional center on a $225,000 bond pending a future court appearance.

BET National News - Keep up to date with breaking news stories from around the nation, including headlines from the hip hop and entertainment world.
(Photo: SMYRNA POLICE DEPARTMENT)