Obama Highlights Push for Better Skilled Teachers
President Obama calls for equity in teacher experience at all schools.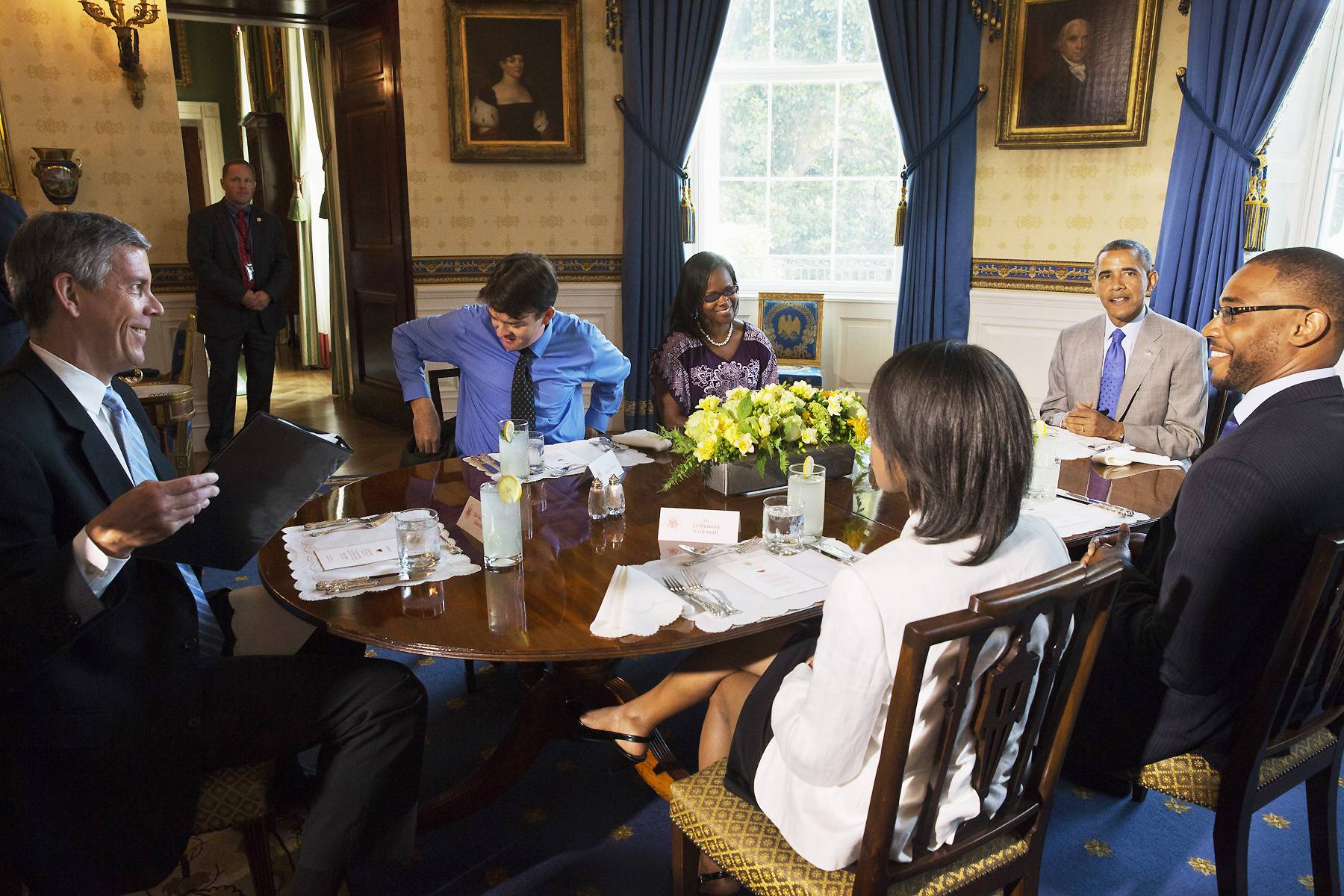 WASHINGTON (AP) — President Barack Obama brought forward a new administration effort Monday to place quality teachers in schools that need them the most.
Obama said the U.S. education system has "a problem" in that students who would benefit the most from having skilled or experienced teachers in their classrooms are least likely to get them, including black and Hispanic students.
Obama credits education and good teachers for helping him get to the White House. He said he wants to make sure that every child has the same access to good teachers that he had.
"The one ingredient that we know makes an enormous difference is a great teacher," Obama said before discussing the issue over lunch in the Blue Room of the White House with Education Secretary Arne Duncan and four teachers from Springdale, Arkansas; Washington, D.C.; Greensboro, North Carolina, and Philadelphia.
Duncan also planned to participate in a round-table discussion later Monday with teachers and principals.
Under the initiative, the Education Department will ask states to develop plans to make sure very student has an effective teacher. It's also investing $4.2 million to help states and districts create the plans and put them into place.
Black and American Indian students are four times as likely as their white peers to go to a school where more than 20 percent of teachers are in their first year, according to Education Department statistics. The same data show that Latino students are three times as likely.
"When a school or a school district or a set of schools in a disadvantaged community has disproportionate numbers of inexperienced teachers, that is not a good thing," Duncan said. "You want a balance on any team. And what we are looking for is to increase effectiveness in disadvantaged communities."
Associated Press writer Darlene Superville contributed to this report.
BET Politics - Your source for the latest news, photos and videos illuminating key issues and personalities in African-American political life, plus commentary from some of our liveliest voices. Click here to subscribe to our newsletter.  
 (Photo: AP Photo/Jacquelyn Martin)