How Tony Rock Keeps His Black Card
Privilege is real.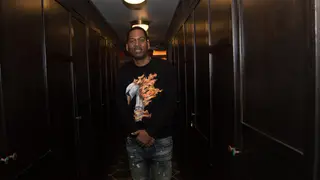 Tony Rock is a comedic icon who rarely gets his just due.
However, the folks at Hennessy V.S.O.P. recently recognized the host of the popular BET show Black Card Revoked as a master of his craft, and one thing was proven: his swag is still on 100.
Hennessy V.S.O.P Privilège toasted the comedian, actor and writer at Legasea Brasserie in New York City.
The special honor is meant to spotlight individuals who are masters of their respective crafts and Rock is more than deserving as his comedic achievements, acting prowess and philanthropic efforts with his foundation MYROK Diabetes continue to thrive.