Viola Davis Reveals Battle With Alopecia
The actress shares her journey and her obsession with wigs.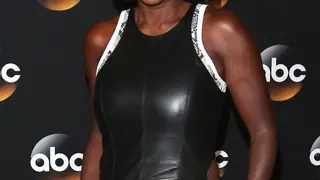 Viola Davis is a natural beauty, but there was a time when the actress really struggled with revealing what was going on under her wigs. In a recent interview with Vulture, the How to Get Away With Murder star revealed that she was battling alopecia areata, a condition that causes a person to lose round patches of hair from their scalp. Davis was 28 years old when she lost most of her hair to the condition and her confidence took a hit.
"I woke up one day and it looked like I had a Mohawk. Big splash of bald on the top of my head," she said. "I was like, 'What is this?' Until I found out it was stress related. That's how I internalized it. I don't do that anymore. My favorite saying in the world is, 'The privilege of a lifetime is being who you are.' I am telling you, I have spent so much of my life not feeling comfortable in my skin. I am just so not there anymore."
Davis said that her alopecia made her cling to wigs and hide underneath them because she didn't feel beautiful in her natural state.
"I wore a wig in the Jacuzzi. I had a wig I wore around the house. I had a wig that I wore to events. I had a wig that I wore when I worked out. I never showed my natural hair. It was a crutch, not an enhancement … I was so desperate for people to think that I was beautiful. I had to be liberated from that [feeling] to a certain extent," she said.
That moment finally arrived when she attended the 2012 Oscars and showed off her natural short 'fro. We have to applaud her decision to "come out" with her natural hair at a time when the whole world would be watching because we can only imagine how big a step that was for her. While she still wears her wigs to work and media events, Davis said she no longer feels like she has to hide under a hairpiece and sees them as options rather than a necessity in her life.
To read the entire interview and learn Davis's 14 steps to happiness, click here.
BET.com always gives you the latest fashion and beauty trends, tips and news. We are committed to bringing you the best of Black lifestyle and celebrity culture.
(Photo: Mark Davis/Getty Images)