Watch This New Method Man Video If You Love 'Breaking Bad'
The Wu-Tang member gets his Heisenberg on.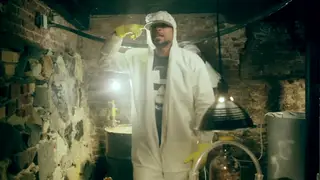 Breaking Bad's series finale left a lasting impression on fans of the show. Hip hop artists, especially, have used its themes in their music videos. After O.T. Genasis gathered Busta Rhymes and French Montana to make their own parody of the first season's episodes with "Touchdown," Method Man is the next MC to do the same with his latest visuals off The Meth Lab.
Even though it's been about two years since Breaking Bad aired, we can still reminisce on why the show was one of the greatest. Method Man and his featured guests Hanz On and Streetlife are out in the boonies doing what Heisenberg and Jesse first did when they started in the drug business. Coupled with scantily-clad women working for them, who make sure the product is right, Meth is taking this whole concept for his new album pretty seriously.
The Meth Lab is due in stores on August 21 via Tommy Boy Records. Check out the video below.
Click here for a chance to win a trip to the 2015 BET Awards!
BET.com is your No. 1 source for Black celebrity news, photos, exclusive videos and all the latest in the world of hip hop and R&B music.

(Photo: Tommy Boy Entertainment)