Despite Ruling, Chicago Officals Vow to Continue Gun Control Measures
A federal judge decided that Chicago's ban on firearm sales was unconstitutional, a decision that has disappointed elected officials and activists.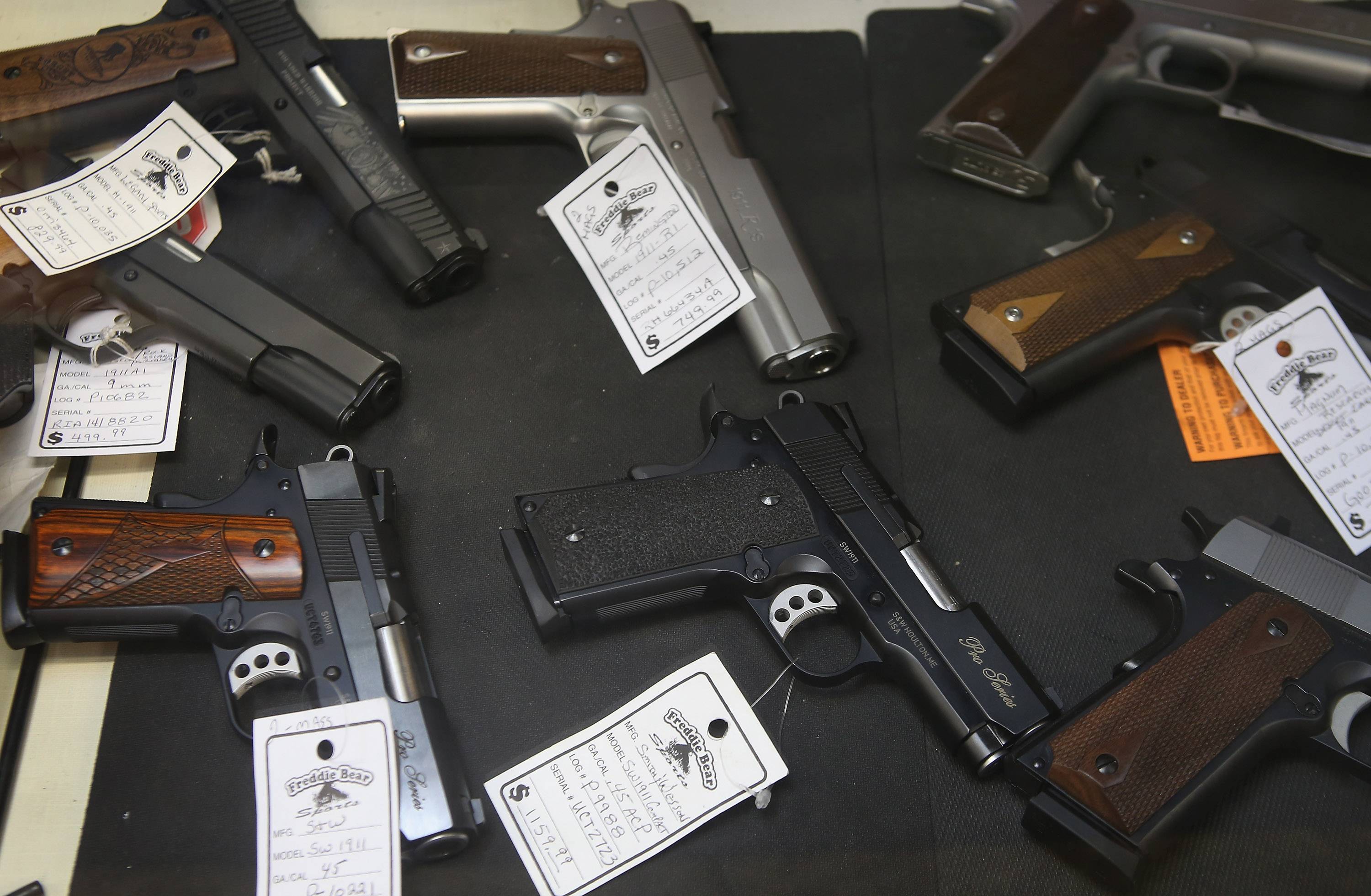 In the aftermath of a ruling by a federal judge calling Chicago's ban on sales of firearms unconstitutional, many elected officials and community activists insist that the city must continue to do all it can to reduce the accessibility of guns.
"As lawmakers, we have to continue to do something," said Kwame Raoul, an Illinois state senator who represents portions of Chicago, in an interview with BET.com. "I understand that officials in the city will do whatever they can to try to address what is a problem facing the citizens of Chicago."
U.S. District Judge Edmond Chang wrote in an opinion on the case: "The stark reality facing the city each year is thousands of shooting victims and hundreds of murders committed with a gun. But on the other side of this case is another feature of government: certain fundamental rights are protected by the Constitution, put outside government's reach, including the right to keep and bear arms for self-defense under the Second Amendment."
For years, Chicago has been wrestling with laws to make it more difficult for people to obtain guns. The city has been seen as an epicenter for urban gun violence, despite the fact that there were fewer deaths by gunfire in 2013 than in the previous year.
A spokesman for Chicago's law department said that the city's mayor, Rahm Emanuel, "strongly disagrees" with the decision of the federal judge. The mayor has urged the city's lawyers to "consider all options to better regulate the sale of firearms within the city's borders."
The spokesman added that every year "Chicago police recover more illegal guns than officers in any city in the country, a factor of lax federal laws as well as lax laws in Illinois and surrounding states related to straw purchasing and the transfer of guns." The statement added, "We need stronger gun safety laws, not increased access to firearms within the city."
Senator Raoul, who has authored gun control legislation in the state capitol, said that Chicago and other cities would benefit by stronger laws on the federal level.
"A lot of regulation must come from the federal government because the traffickers will get their guns from outside the city of Chicago and the state of Illinois," Raoul said. "These guns are not manufactured in the city of Chicago. So, something must be done on the federal level."

BET National News - Keep up to date with breaking news stories from around the nation, including headlines from the hip hop and entertainment world. Click here to subscribe to our newsletter. 
(Photo: Scott Olson/Getty Images)