2 Chainz Partners With Michelle Obama To Educate Former Inmates On Their Voting Rights
The Atlanta emcee has teamed up with the former first lady's When We All Vote initiative to inform formerly incarcerated individuals on their rights.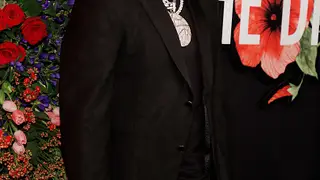 Atlanta-bred rapper 2 Chainz is doing his part to help people understand their rights ahead of the upcoming presidential election.
The hip-hop artist has partnered with former First Lady Michelle Obama's When We All Vote initiative to dispel some of the common misconceptions that state governments permanently rescind an individual's right to vote after they've been incarcerated. 

"As you know, or may not know, me as well as many peers of my age and where I'm from have been incarcerated maybe once or twice in their lifetime, he states in the clip. "And for those of you that have been through those unfortunate circumstances, I would like to notify you about some of the things and give you some real clarity about voting and your rights."

He goes on to break down how laws may differ in each state. Formerly incarcerated individuals residing in Maine, Vermont or D.C. never lose their right to vote, even while they're behind bars. However, in at least 20 states including Texas, California, Louisiana, and the Carolinas, formerly incarcerated individuals may have to pay outstanding fines or restitution before their rights can be restored. He also explained that there are a dozen states including Colorado, New York, Hawaii, and Nevada where individual rights are only restricted while incarcerated and are immediately restored upon release.

Previously, in a 2012 Rolling Stone op-ed, the Grammy-winning artist wrote that he learned he had the right to vote in the state of Georgia in 2008 after believing for years he couldn't because of his prior record. 2 Chainz was convicted of a felony at age 15, according to The Hollywood Reporter.

"I really feel like this election matters more than any other election of our lifetime. I wanna do my part to spread that information because I know many people feel like their voice doesn't matter or their vote doesn't count, or they don't even have the opportunity to do so," 2 Chainz says in the closing clip. "So, I feel like we're spreading this small message can hopefully reach somebody out there that [doesn't] think they have the chance and the opportunity, to take this opportunity to vote on November 3."

If you or someone you know is a formerly incarcerated individual who is interested in voting the 2020 elections, you can find out whether you're eligible by registering on the When We All Vote website.