This Day in Black History: Sept. 19, 1963
Iota Phi Theta Fraternity was founded on Sept. 19, 1963 at Morgan State University.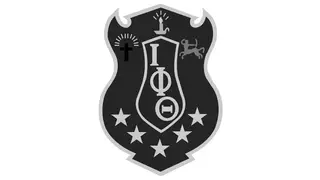 It was about 50 years ago, during the height of the civil rights movement, that Iota Phi Theta Fraternity was founded on the campus of Morgan State University. It was founded by 12 men who were influenced by the Student Nonviolent Coordinating Committee and the Black Panthers as well as by such figures as Malcolm X and Stokely Carmichael. It is one of the Divine 9, a collection of predominantly Black fraternities and sororities.
The fraternity members participated in various protests and sit-ins throughout the city of Baltimore. The founders were distinguished from their peers as they were all non-traditional students. Older than their fellow students, many had served in the military, working full-time while attending classes and having families.
Iota Phi Theta now consists of more than 300 undergraduate and alumni chapters. The fraternity has become the fifth-largest, predominantly Black fraternal organization in the United States. As of now, there are over 70,000 members in the United States and overseas.
The list of prominent members of the organization includes Congressman Bobby Rush, NBA Hall of Fame player Elvin Hayes, journalist Michael Frisby and University of Massachusetts chancellor J. Keith Motley.

BET National News - Keep up to date with breaking news stories from around the nation, including headlines from the hip hop and entertainment world. Click here to subscribe to our newsletter.