Don Cheadle's Epic Read Of Donald Trump Jr. Will Give You Life
The actor came with facts.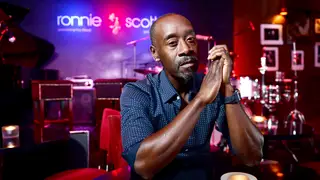 Donald Trump Jr. is just like his daddy: An internet troll who doesn't focus on the important things in life. 
On Friday, a bombshell report was released accusing the movie mogul of sexual harassment. Weinstein stepped down as a board member of The Weinstein Company and Trump Jr. stepped up to make a comment about "real Hollywood." See the tweet below:
Yeah, this from the guy whose father said, "grab them by the p***y." Well, Oscar nominee Don Cheadle wasn't here for it. The actor clapped back on Twitter, reading off Trump's elite Hollywood resume.  This is glorious:
Thank you, Mr. Cheadle. Hopefully, Trump Jr. will be inspired to talk to his daddy about properly running the country instead of obsessing over the NFL, Hollywood "elites" or people calling him racist. Priorities!
For more on smart Oscar nominees, watch the video, above.