Spike Lee on Kickstarter Critics: "Their Agenda Blew Up in Their Face"
The film icon talks fundraising for his latest movie and more.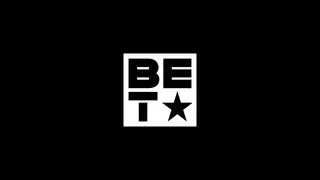 Spike Lee started his career with grassroots fundraising, which helped create iconic films like She's Gotta Have It and Malcolm X. Ironically, he is back in the headlines for doing more fundraising via the crowd-funding platform Kickstarter. To support his latest project, which is ambiguously about people "addicted to blood," Mr. Lee took to Kickstarter to raise $1.2 million. By reaching out directly to his audience, Lee offers rewards like a courtside ticket to a Knicks game and producer credits in exchange for pledges, and donors are not charged until the goal is reached.  
The Oscar nominee has been making the press rounds to promote the campaign and last week his run-in with Trish Regan on Bloomberg TV went viral. We caught up with Lee at the BlackStar Film Festival in the University City area of Philadelphia. The always controversial filmmaker talked Kickstarter, criticism and why there are no regrets for his viral rant on Bloomberg TV.  
Are you surprised at the criticism you've received for doing Kickstarter?
I've been criticized since the very beginning with She's Gotta Have It. Mo' Betta Blues I was anti-Semitic. Jungle Fever I didn't like interracial relationships. I'm really trying to stress, I was doing Kickstarter before there was a Kickstarter.  
What's the number one challenge in getting a movie made by the studio system?
If you're doing a film that's not in 3D, not animated, if people aren't transforming — it's hard to get films that aren't like that made.  
Your films always have a particular message. What will be the message of this film?  It's a love story. It's people addicted to blood. It's not the Black Twilight.  
You mentioned criticism earlier. You've been called a misogynist. You've been called homophobic. I wonder — 
First of all, I'm not homophobic. Because I have a character say the word "f----t" or "homo" that does not mean that I'm homophobic.  Martin Scorsese is not racist. The characters are people he grew up with, characters in the mean streets — that's those people talking, not him. In that world, those are the things people say. When I went to Morehouse College that's the way they spoke, thought and talked about homosexuals.  
I saw that Twitter conversation — 
Yeah — that person is an idiot. To be an artist, if you're a novelist — every character you write is going to have the same vision? How do you have conflict if everybody is agreeing? Plus, what I've done is hold the mirror up. I've done a lot of showing what is happening now. I try to expose stuff by showing it — that doesn't mean I'm endorsing it.  
My favorite film of yours is Bamboozled. Do you feel like Bamboozled has come to life?
We hit the crystal ball with that one. Everything happened that we predicted.  
Why did you see American culture going that way?
Sometimes artists see s--t.  
When films like Amistad or Django Unchained come out, many people say, "Spike Lee should do a film on slavery." Do you have any interest in doing that?
It's going to happen — there are a bunch of slave narratives.
It would be based on a slave narrative?
[Pauses] I don't know.  
Do you have any regrets over correcting the journalist on Bloomberg TV?
No, it actually backfired [on her]. I got people who didn't want to give me a dime and said, "Spike, I wasn't giving you s--t but the way that lady acted — I'm pledging." So it backfired and it backfired on CNBC, too. They did the very hard job of making me [appear] sympathetic. [Laughs] They did it! I have no regrets at all. They came in with their agenda and it blew up in their face.  
Why should people support your film on Kickstarter?
I've always used Kickstarter. When we ran out of money for Malcolm X, I called Prince, Oprah Winfrey — that was Kickstarter. For all of the people who have enjoyed my films for the last three decades — and now Old Boy with Josh Brolin and Samuel Jackson...over the years, we've provided a lot of insight, laughs, thoughtfulness and tears to people's lives. People need art. We need art just like you need air and food. We need art to be well-rounded individuals and we're asking people to help to get another film made. For as little as five dollars, they are helping! So people support, don't wait until the last day — I know how we are! [Laughs] 
BET.com is your #1 source for Black celebrity news, photos, exclusive videos and all the latest in the world of hip hop and R&B music. 

  (Photo: Frederick M. Brown/Getty Images)