Eddie Long Accusers Speak Out
Jamal Parris and Spencer LeGrande are speaking out about the abuse they say they endured at the hand of Bishop Eddie Long of New Birth Missionary Baptist Church in Atlanta.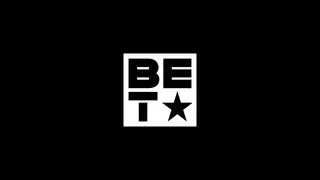 Two men at the center of the Bishop Eddie Long sexual abuse accusations have decided to speak publicly about the alleged abuse they endured and their plans to move past the pain by sharing their story with the world.
Jamal Parris and Spencer LeGrande sat with a local television reporter recently and, in an interview, shared the reasons why they felt the need to speak out.
"We're trying to help, not just spread the word about a person, we're trying to break people loose about their fear of coming out and speaking," LeGrande said.
Last year Parris, LeGrande, and three additional men came forward with allegations of sexual abuse by Long, who negotiated an out-of-court settlement with the men in September after publicly denying all claims.
But Parris and LeGrande say that money can't repair what was done to them.
"It's just not enough anymore. I thought I could cover the pain up. I thought I could move, start over and everything will go away. I was terribly wrong," Parris said.
Parris and LeGrande's appearance on television is in violation of the settlement agreement reached with Long and, as a result, the two may not receive the negotiated sum. Their plan? The two say they will write a book chronicling the horror they experienced, to share their story with others.
"You ain't ready for the secrets. I don't care if this book sells one copy. But if it's just for me, this is what my life looked like, this is my voice for the first time," Parris said.
The men say that Long manipulated their need to have a father figure and turned it into something lewd and abusive.
"I was fatherless, and to have a man love me just for who I was, I didn't have to change myself, I just had to be me, I just had to love him back," LeGrande said.
According to the interview, the men say they had the chance to sit with Long face-to-face during settlement negotiations. They say he refused to admit to the abuse or apologize.

(Photo:  EPA/John Amis/POOL /Landov)