Real Husbands of Hollywood and Second Generation Wayans Score Big Ratings
BET's two new original series debuted as the top original shows on cable.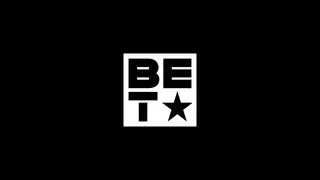 *Source: Nielsen LSD. 1) 10/01/12-1/15/13, P18-49 (000), vs.  All new cable original series premieres (excludes election news coverage & sports), Mon-Sun 7pm-12am. 2) 08/27/01-1/15/13, P18-34 (000), vs. The premiere of season 1 of each series (situation comedy), Mon-Sun 7pm-12am. Further qualifications available upon request.
Real Husbands of Hollywood and Second Generation Wayans earned big laughs and big audiences in their television debuts. Deadline is reporting that both series were cable TV's top original shows on Tuesday. Real Husbands grabbed 4.15 million viewers for its 10 p.m. debut and a 2.1 rating. The series, which stars Kevin Hart and Nick Cannon, was the top sitcom cable premiere this season for total viewers. The audience for the RHOH only grew in the evening. By its 11 p.m. encore, the series racked up a total viewer-ship of 6.5 million for the night.
With that strong lead-in, Second Generation Wayans also scored a healthy viewer-ship. The series, which stars Damien Dante Wayans, Craig Wayans and Tatyana Ali, drew an audience of 3.4 million, which represented a 1.7 rating for the evening. Once SGW repeated airing was factored in, it bumped up the overall viewers to 4.7 million.
Don't miss the laughs. Be sure to tune in to Real Husbands of Hollywood Tuesdays at 10pm/9C. Second Generation Wayans airs Tuesdays at 10:30pm/9:30C right here on BET!
BET.com is your #1 source for Black celebrity news, photos, exclusive videos and all the latest in the world of hip hop and R&B music.