These Celebrities Did Not Come To Play At Cannes Film Festival
Celebrities showed up and showed out at the film festival--lowkey fashion event.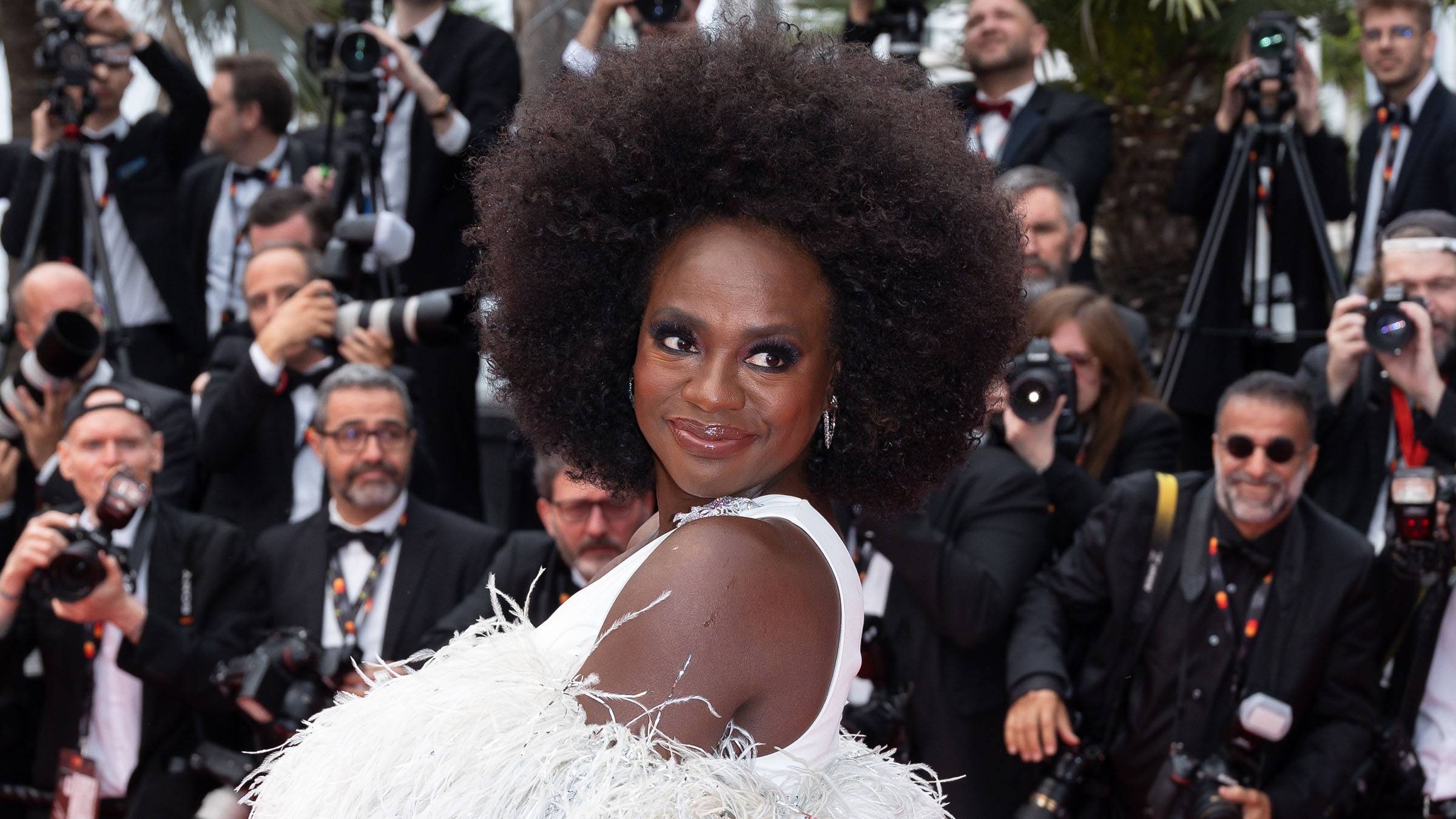 Attention all fashion enthusiasts, the Cannes Film Festival has called our favorite celebs to be all the way outside in the highest of fashion. Celebrities showed up and showed out at the film, but lowkey fashion, event. The Cannes Film Festival is always a blueprint for the most elegant fashion outfits. Seriously, everyone was giving us classy 007, but in couture! And if there's anything we love, it's when a celebrity understands the assignment! Here are a few of the incredible fashion looks from the most prominent film festival.
Viola Davis Giving Us Valentino

Viola Davis was giving in Valentino and Valentino only, okay! The stunning actress wore an all-white Valentino gown. Viola was all smiles as she slayed in the off-the-shoulder look. She complimented the outfit with a shawl of white feathers. However, our favorite part of the look was Viola's bold makeup! She went with deep purple eyeshadow bringing a pop of color to the all-white outfit. Finally, she completed the look, rocking her natural crown, making it the show's true star. Absolutely gorgeous!

Laura Harrier Serving In Saint Laurent

Laura Harrier was a true show-stopper in this jaw-dropping Saint Laurent gown. Can we just take the time to appreciate how effortless this look is? It's giving the TikTok reference, "That effortless look, but it actually took a lot of effort." The girlies that get it get it! We cannot get over the off-the-shoulder look with a U-shaped slit on the chest. The gown also hugs the actress perfectly as it goes down to her toes. However, the show's real star is the gorgeous drape over the neck, entirely elevating this look. We all can agree, miss Ma'am did not come to play!

Naomi Campbell Is That Girl In Celine + Chopard

Honey, are we even surprised that Naomi Campbell absolutely did her thing in Celine? Of course, she bodied this entire look! Naomi shined like the star she is in this glitter and glow dress. The world-famous supermodel wore a v-neckline with a few accessories. She added classic white sunglasses to the red carpet - because when you're that fabulous, you must protect your eye's from the glamorous flashing lights. Naomi also added a Chopard chandelier diamond earring, bracelets, and ring. 

Cindy Bruna Bossen Up With These Two Looks

Cindy Bruna was all about her boss-girl energy in not one but two suits! The French fashion model wore a classic grey suit by N°1 to the red carpet. She had a little fun with the look by adding lace gloves, fringe, and silver jewelry that accentuated her neckline. She casually posed for the camera, rocking the side part silk press. However, Cindy's fashion moment doesn't stop there. She gave us model legs in a sexy suit on her departure from her hotel. The all-white one-piece suit was paired with flirty, strappy heels and all-black glasses. Our good sis did not come to play this entire trip!

Didi Stone Is Too Cute In Miu Miu

It seems the model didn't attend this year's red carpet; nevertheless she didn't disappoint when landing in Cannes, France. Didi truly tapped into her tennis player vibes, rocking a red two-piece set from the adored brand Miu Miu. The set came with a light spring jacket with white and black stripes and a mini skirt. Stone went for a more street look as she rocked an all-white pair of sneakers, a sleek ponytail, and a bold red lip. She added a pair of all-black glasses to complete the look—a chef's kiss balance of chic and street style. We're here for all of it! Go-off sis!