Victoria Secret's $2 Million Fantasy Bra Is Being Worn By A Black Model For The Second Year In A Row
See the lucky lady.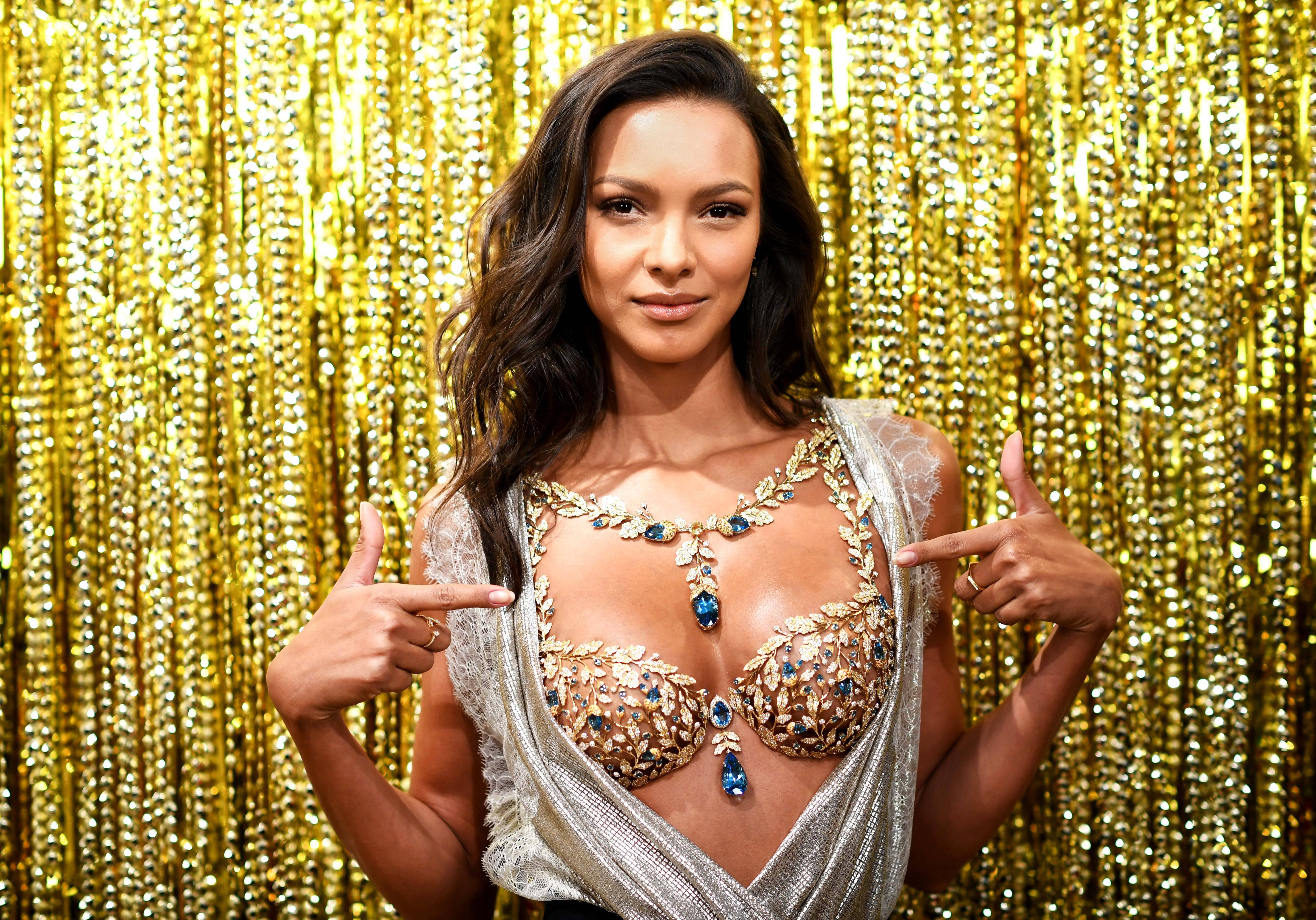 It's about that time again, the Victoria Secret fashion show is coming up and the VS Angel's list is out. It is always an honor to wear the infamous, multi-million dollar, blinged-out Victoria Secret fantasy bra, but it is a BIG deal when a woman of color has it on.
27-year-old Lais Ribeiro will take the catwalk in the $2 million dollar Champagne Nights Fantasy bra. The bra is adorned with diamonds, yellow sapphires and blue topaz in 18-karat gold. It has more than 600 carats and was exclusively designed by jeweler Mouawad for Victoria's Secret. 
The fantasy bra has been worn by other black and brown VS Angels who looked bomb AF. Last year, Jasmine Tookes was the third woman of color to wear the fantasy bra. So, this makes Lais Ribeiro the fourth woman of color to wear the bra in many years of the show. Others, such as the legendary Tyra Banks and Selita Ebanks, are also VS Angel veterans who have had the honor of wearing the bra in the past.
The model shared, "It felt so amazing. I think a lot of emotions that I had inside of me over the seven years all came out at once. I was just so happy and so proud and so thankful to wear the bra. I couldn't believe. I swear to God three days later I was, like,pinching myself literally, like, 'This is not happening.' I can't believe. I kept asking my boyfriend, asking my close friends, 'Is this for real, seriously?' I couldn't believe it." 
Well believe it, girlfriend, because you're the chosen one.