Exclusive: Kenya Barris Reveals He And Kid Cudi Were Able To Honor Virgil Abloh In The Upcoming Netflix Special 'Entergalatic'
The Black-ish' creator also talks about how limitless storytelling can be through animation.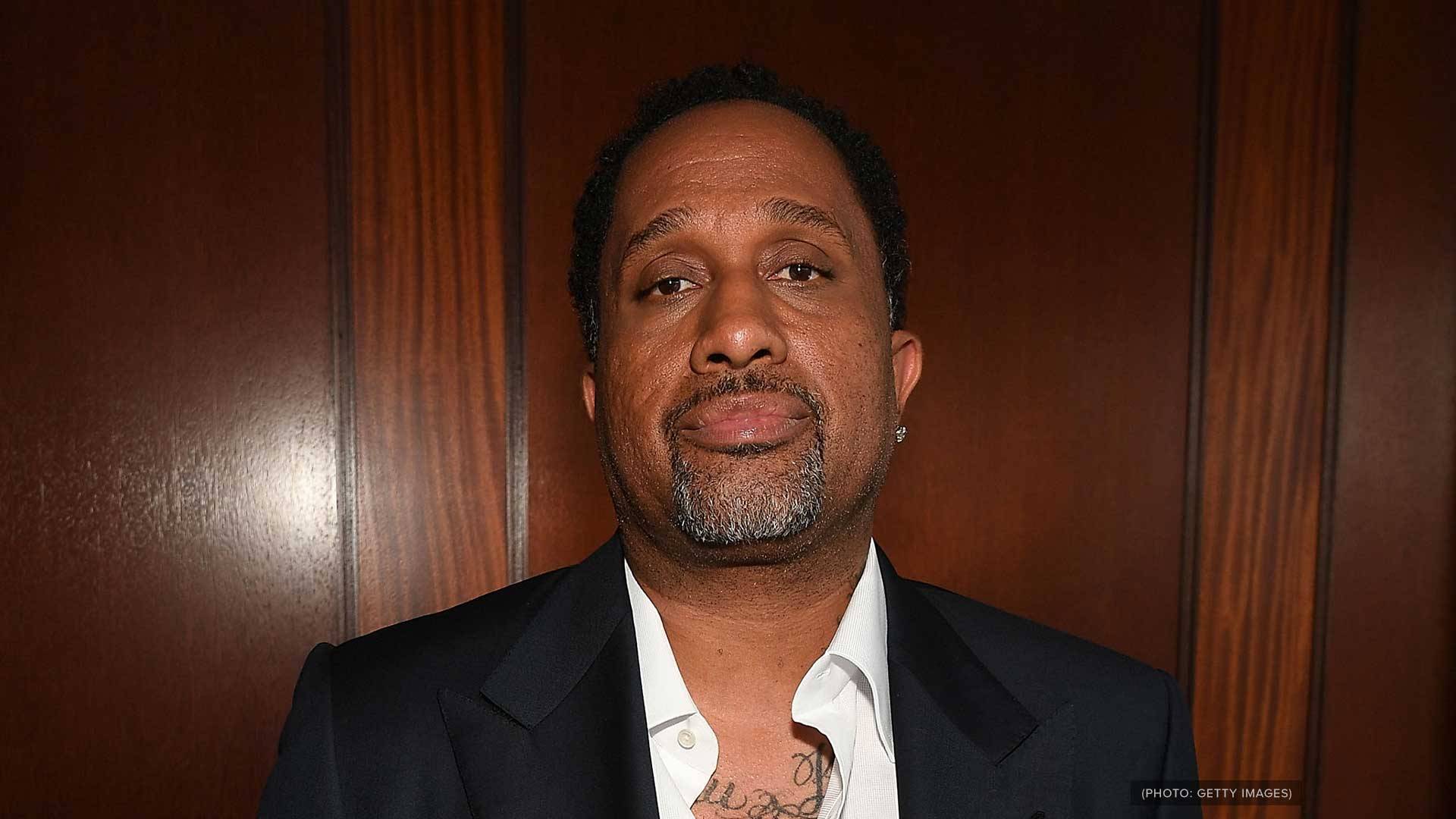 Kid Cudi is going to take you on a colorful journey with his new animated special Entergalatic, which stars the rapper who plays an artist named Jabari, who is seen as a charming, creative visionary with a splash of a goofball, who is on the search to find the missing piece to his puzzle: true love. While trying to maintain a friendship with his ex Carmen (Laura Harrier, BlackKKKlansmen), he falls for his next-door neighbor, a photographer, Meadow (Jessica Williams). He goes on an explosive, colorful journey as he attempts to balance love and success.
BET.com chatted with executive producer Kenya Barris on why animation was essential to tell this story, how he bet Black-ish would win in ratings against Modern Family, and honoring Virgil Abloh in the television special.
BET.com: Why was creating this project in this animation style essential to convey the story?
Barris: I think the limitlessness of animation is beautiful because we often, budgetarily, feel we can just automatically do live-action. We may not be able to do it the way we want to. Sometimes, we may fall into a Black or urban movie genre, and it may not have the opportunity to reach the masses. I consider myself a populace — after shopping Black-ish around to a lot of people, we allowed ABC to pick us up because we were able to come on after Modern Family. I made a massive bet with all the executives and betted how we would beat Modern Family when it premieres, and we did. At times, I get criticized for "talking to white people" — I think art is best seen when it reaches the most people but be specific and intentional. For this project, we wanted to do something that felt like it was for everybody, by us but also done at a high bar that was, if not, the highest. Aesthetically, this project should be considered the best done. It's phenomenal.
BET.com: The use of expression through the snapshots through Meadow's camera, the imagery coming to life in each scene, and the vibrant psychedelic colors add to the storytelling in the film. How has this version of storytelling helped you become a more vital EP for the film?
Barris: If you work with me, sometimes it can be nerve-wracking because I believe you're responsible for everything in that frame as a producer. What I learned with animation is it lent itself to that part of my OCD — everything in animation is intentional, and there are no happy accidents. So everything you see in an animated frame was intentionally drawn with purpose, very delicately. We were able to have Virgil Abloh as our costume designer for the project, and we were able to honor his legacy and pay homage. He was our costume designer, a friend of Cudi's, and a very close buddy. The people who we got to play in this world with us from Ty Dolla $ign, Timothée Chalamet, Vanessa Hudgens, Christopher Abbott, 070 Shake, Jaden Smith, Keith David, Teyana Taylor to our co-lead Jessica Williams — I felt like we gotta we got the best of all the worlds to come together and put up this has been a very, very collaborative team building process. I feel like these are one of those things where you start feeling like everybody and everything matters. I learned that early on, when you're on a set, from the PA to the person taking out the trash — if one of those people doesn't do their job, everything falls apart. With animation, mixing music and the aesthetic, and just making something immersive like it was, it was with a suitable family in this project.
BET.com: I can only imagine how your relationship with Cudi grew.
Barris: We had ups and downs and, you know, fights and, and then we partied, and I feel like those are the best stories.
Get ready to see how this story unfolds as Entergalatic streams on Netflix on Friday, September 30.
---
*This interview has been edited for length and clarity
Ty Cole is a New York-based entertainment reporter and writer for BET.com who covers pop culture, music, and lifestyle. Follow his latest musings on Twitter @IamTyCole.