Commentary: Move Over Shonda Rhimes, Here Comes the GOP
The three political dramas feature President Obama as the new Richard Nixon and Republicans in Congress as the modern-day Woodward and Bernstein fighting for truth on Benghazi, the IRS and the Justice Department.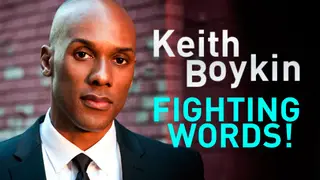 As Shonda Rhimes's hit new TV series Scandal draws to a close with its season finale this week, get ready for a new summer miniseries, brought to you by GOP Networks. The three dramas feature President Obama as the new Richard Nixon and Republicans in Congress as the modern-day Woodward and Bernstein fighting for truth on Benghazi, the IRS and the Justice Department.
It's a potentially compelling summer lineup, but there's one big flaw. In every case, the Bush administration did the exact same thing or worse than what the Obama administration is accused of doing, and in each case the GOP said nothing.
Republicans have been trying to get mileage out of this story ever since the tragic attack last September left four Americans dead in a U.S. consulate office in Libya. First, they went after U.N. Ambassador Susan Rice for following CIA-approved talking points. Next, they falsely accused President Obama of failing to use the word "terror" to describe the attack. Then, they accused then Secretary of State Hillary Clinton of actually faking an illness to avoid testifying about the attack.
Now they've gone off the deep end, describing the story in the most politically apocalyptic terms, as when Iowa Republican Congressman Steve King breathlessly compared Benghazi to "Watergate and Iran-Contra together." Then he added, "and multiply it times maybe 10."
But Republicans have no memory of September 11, 2001 as they attack Obama for the events of September 11, 2012. "The reality is we have four dead Americans and terrorists who have never been brought to justice," Utah Republican Jason Chaffetz complained recently. "Can you imagine if we were eight months after the Boston attacks and nobody had been captured or apprehended?" Yes, actually, we could because that's essentially what happened under the Bush administration.
If four Americans are killed and no suspect is captured after eight months in the Obama administration, there must be a scandal. But when 3,000 Americans were killed and Osama Bin Laden was not captured for eight years of the Bush administration, Republicans claimed "Bush kept us safe."
Criminal Minds: IRS Edition
That brings us to the second big "scandal," the IRS's admission that it had targeted Tea Party groups for scrutiny in 2010. This is a potentially disturbing story, but it's important to remember the IRS is an independent agency with only two political appointees, and the top appointee, the commissioner at the time of the targeting, was appointed by President Bush.
None of those facts stopped Rupert Murdoch's Boston Herald from splashing the headline "Obamagate" on the front cover of Tuesday's newspaper. Yes, that same Rupert Murdoch whose British newspaper illegally hacked into private voicemails of more than 600 people, including Paul McCartney, Brad Pitt, Angelina Jolie and the family of a missing school girl. Again, conservatives don't do well with irony.
But here again we see the GOP's stunning hypocrisy, for there was no conservative outrage during the Bush years when the IRS targeted the NAACP after its chairman, Julian Bond, criticized the Bush administration in 2004. In addition, the framing of the IRS story obscures the larger point that many overtly political groups are abusing the tax code. "The real scandal," according to CNN's legal analyst Jeffrey Toobin, "is that 501(c)(4) groups have been engaged in political activity in such a sustained and open way."
Finally, there's the newest "scandal" that the Justice Department obtained phone records from reporters at the Associated Press. This story is still developing, so it's not entirely clear what happened. But even if it is as bad as critics suggest, Republicans should remember their lack of outrage when the Justice Department under Bush's Attorney General Alberto Gonzales targeted Democratic politicians for prosecution. They also refrained from outrage when White House political adviser Karl Rove participated in firing federal prosecutors.
Of course, two wrongs don't make a right, and if anything improper happened in any of these three new stories, the public deserves the right to know. But Republicans, who refused to cooperate with investigations during the Bush administration, have no credibility in feigning outrage now.
On the Shonda Rhimes version of Scandal, we get to watch exciting stories of stealing elections, presidential affairs, assassination attempts and murder. In the real world, when Republicans use the word "scandal" too blithely, we only end up killing ourselves and our democracy.
The opinions expressed here do not necessarily reflect those of BET Networks.