Anita Baker Is Headed To Las Vegas For A Limited Time Only!
Her sold-out Vegas residency is set to start May 20th.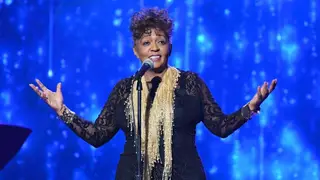 The Queen is stepping out of retirement and hitting the stage: Anita Baker's sold-out Las Vegas residency tour is set to start on May 20th.
Already extending the tour 10 extra dates, it looks like the "Sweet Love" artist will be booked and busy all summer long.
The Rapture artist, who is very active on Twitter, told her fans how happy she was about her sold-out shows.