The King of Reality TV: A Walk Through Ray J's Journey Across Five Shows
From being known as 'Brandy's Little Brother' to becoming a reality TV star, dive into Ray J's unconventional journey via reality shows.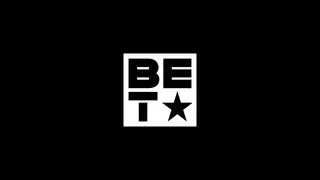 Ray J made it clear from a young age that he was trying to forge his path in entertainment. However, it was hard for him to get around being known as "Brandy's Little Brother." And by a while, we're talking decades. He debuted acting on The Sinbad Show in 1993 and appeared in more TV shows and movies. He also embarked on a music career, but eventually, his career shifted when he entered reality TV. Flavor Flav inspired him, and the rest is history. That is how we got the version of Ray J that we see on College Hill: Celebrity Edition seasons one and two. But in case you're not a reality TV history, walk with us on this quick trip through Ray J's journey in reality TV via five shows.
For the Love of Ray J

For the Love of Ray J premiered in February 2009. The premise is self-explanatory -- a group of women came from around the country to get their shot at a relationship with Ray. The show saw two seasons, but obviously, the winners needed to work out.

Here's a clip, but again, this is from 2009, so we can't be responsible for anything that may or may not be offensive. Reality TV was the Wild Wild West back then.

Brandy and Ray J: A Family Business

In 2010, Ray J dragged his reluctant family, including the parents, into the fray for two seasons of reality TV drama. Their family dynamic was full of drama and some unresolved issues but you walked away with a better understanding of why Brandy and Ray J probably are the way they are, the good and the bad.

Bad Girls Club All-Star Battle

The show was about former Bad Girls who had come together to compete for a cash prize, but Ray J still stole the show. Being the only man around helped, and he was a charismatic host for both seasons in 2013 and 2014.

Love and Hip-Hop Hollywood/Love and Hip-Hop Miami

Ray J's family wasn't into reality TV, but that didn't stop Ray from joining the Love and Hip-Hop Universe. As a businessman with products to sell, hey Raycon Global, he knew that being on a popular franchise was the way to go. We watched him as one of the founding cast members on Love and Hip-Hop Hollywood for a couple of seasons, and then he moved on to Love and Hip-Hop Miami. During this time, he went from being single and figuring it out with his girlfriend to marrying that girlfriend and becoming a father before our eyes.

College Hill: Celebrity Edition

Ray J flunked out of Southern Texas University on the first season of College Hill: Celebrity Edition because he didn't really think he needed school. He returned for season two to give it another try and actually saw things through.