Yo Gotti Drops "Dolla Fo' Dolla" Master So People Can Record Their Own Verses To It
Fans can earn revenue as well.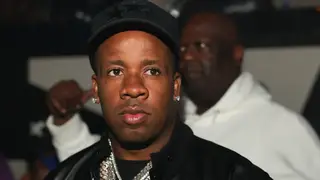 Yo Gotti is known for making hits, but now, he's allowing others to use his groundwork in order to make music, and possibly revenue, for themselves.
The Memphis rapper is allowing any aspiring artists to record a verse on his song "Dolla Fo' Dolla" and do with it how they see fit, including posting their version on YouTube, or making it available on Apple Music, Spotify, or Tidal and collecting any revenue made from it.
"You make the paper from it, I ain't even trippin'," he said in an Instagram video post of the opportunity. "I own the masters of my record, I can do that s**t for you. No label would ever do no s**t like this."
The initiative, which comes via a partnership with Equity Distribution, appears to be in relation to the "Change a Rapper's Life" challenge that Gotti spoke about late last month. He challenged rappers to lay their best verse to "Dolla Fo' Dolla" for an opportunity to sign to his CMG Records imprint.
"I'mma upload this song, whoever put the hardest verse on it, I'mma put you on my album, CM10," he said, according to Complex. "If I f**k with you enough, might put you on the label."
Yo Gotti also posted some of his favorite versions of the "Dolla Fo' Dolla" challenge on his Instagram. See some of them below.