11 Real Men React: Is Having Fame & Fortune A Valid Excuse For Men To Cheat?
Some of these responses will leave you speechless.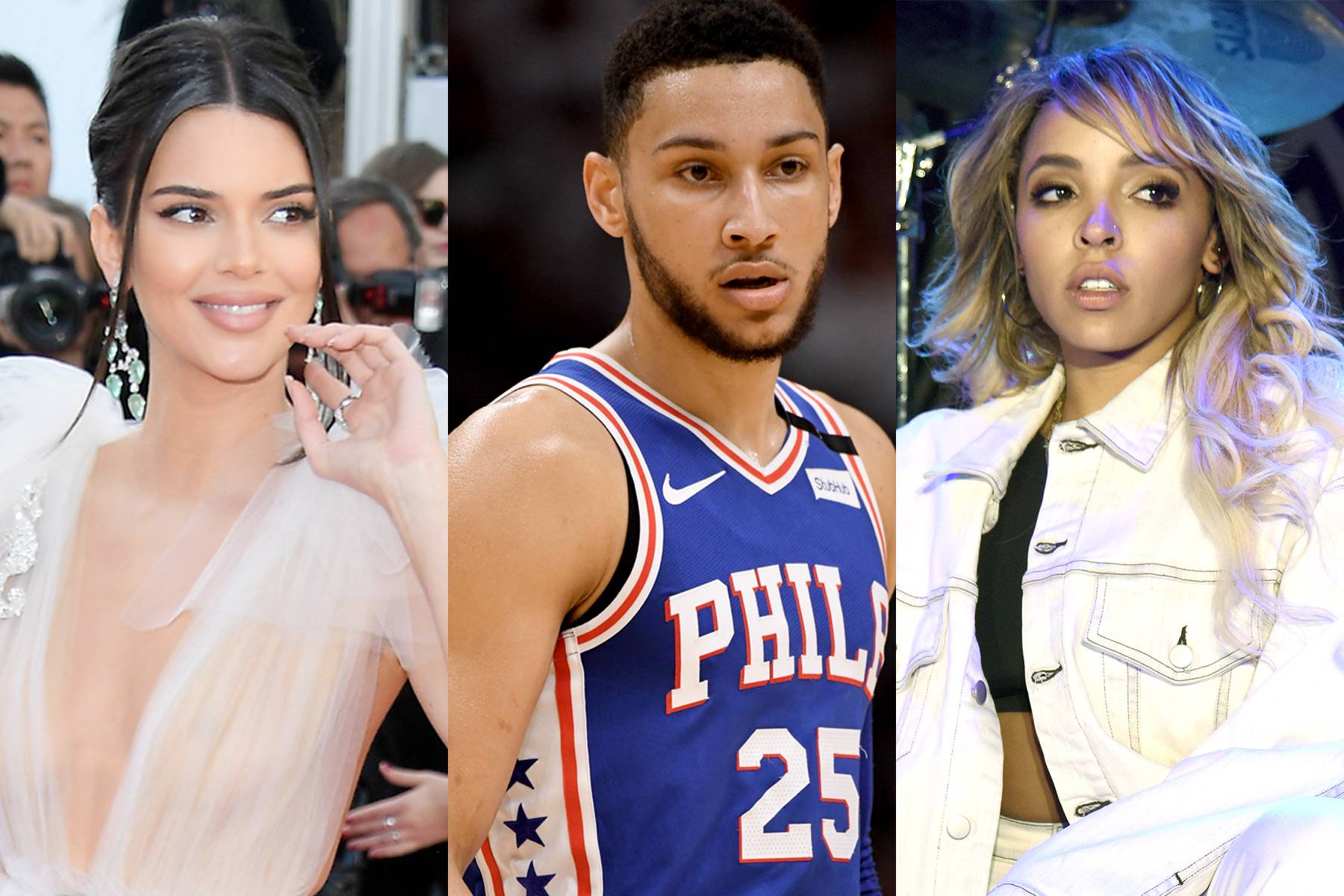 Do fame and wealth automatically give men a "get out jail free" card when they F up in a relationship?
But it's Tinashe younger brother versus a Ben Simmons' fan on Twitter that sparked a bigger conversation. See the public spat below:
Their Twitter beef was met with A LOT of mixed reviews from the internet. Sadly, this story is nothing new. Is this why Khloe Kardashian excused young Tristan Thompson? Shade. But seriously, we have questions! So we reached out to real men to give us answers:
Does the fan have a point, and the young baller's behavior should be expected? Or do men agree with Tinashe's bro, that there is absolutely no excuse for cheating?
"Money revealed who he really was"

"I think if you are going to be integrous, you should be 24/7. I agree with the brother. If you're honest, upright, forthright and everything else --- money shouldn't change that. Maybe the money revealed who he really was." -Mike, 26, Professional Athletic Trainer

"Doesn't mean that it has to be accepted."

"I think this behavior should be expected. Doesn't mean that it has to be accepted, but it's a no-brainer that dating a rich, young, attractive athlete will likely come with some issues." -Cliff, 34, Senior Marketing Executive

"Cheating isn't acceptable!"

"I do not agree with the brother's verbiage, but it's so sad that it's the reality of things. I do agree with her brother's point. Cheating isn't acceptable! Famous or not. Figure out if you want to be with one person before you enter a relationship." -Al, 26, Doctoral Candidate

"Cheating is a subjective thing"

"I agree with both them in a way. It's a weird thing to say that it's because of his money. But successful young guys usually take their time committing. Nothing wrong with wanting to explore your options before you settle down.

Cheating is a subjective thing, but people only get upset when it happens to them or a loved one. In my opinion, we ALL cheat. So I think the validity of the reasons why he cheated should be left up to Tinashe's interpretation." -Rob, 25, Professional Videographer

"Has nothing to with money"

"I agree with the fan. Has nothing to with money, just part of the process of being young and figuring out life. But if you add money and fame, I can see why it would be harder for these young kids to be loyal. Plus we all know the first three months of a relationship doesn't count anyway. Let's be honest!" -Ramond, 30, Healthcare Professional

"Women threw themselves at me because I had the money"

"Unfortunately, I agree with the fan. Speaking from experience. When I first became a lawyer, I came into money real fast. I really like all the women of my past—but I had so many options. To be fair, but NOT disrespectful, the women threw themselves at me because I had the money. I was young, dumb, and horny. It was a lot of attention." -Trevor, 28, Lawyer

"Glad she walked away from his A--"

"NO EXCUSES.  And I am glad she walked away from his A--. Khloe Kardashian, learn from this! And take notes." -Chris, 24, Author

"It's not a valid excuse"

"Ain't no pass! Don't be in a monogamous relationship if you're not serious about being faithful. However, I understand how easy it can be to have weak moments in that lifestyle. So I get it! But it's not a valid excuse." -Shannon, 26, Entrepreneur 

"Young boys just aren't MENTALLY ready"

"The instability of still developing hormones combined with new found adult freedom can be a lot to navigate alone, let alone with a spouse. Those factors are only compounded exponentially when that young man is given unlimited access to money and fame.  Young boys just aren't MENTALLY ready to settle down." -James, 21, Professional Model

"I agree with the fan. 21 is young and dumb"

"I think her brother could learn something from the Kardashians and shut his mouth. Don't air dirty family laundry. I agree with the fan. 21 is young and dumb. Add rich to that, and you make a hoe. So give Ben some time, or at the very least give Kendall some time to bag a player made the all-star team." -Tashon, 30, Director Of Marketing

"Money comes with the drama"

"I am on the fence! Living in LA, I've seen this narrative one too many times. It happens, and money comes with the drama." -Tori, 33, Celebrity Choreographer/Dancer