Tdott Woo, A Pop Smoke and Fivo Foreign Affiliate Shot Dead Hours After Signing Record Deal
Took place less than 24 hours after Brooklyn Drill rapper Nas Blixky was shot in the head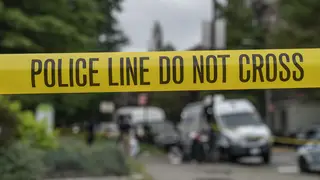 NYC rapper, Tdott Woo, was shot dead Tuesday (Feb 02) according to initial reports from Bronx News 12, although not identifying his name.
According to later reports, however, it was confirmed that the 22-year old fatally slain in Canarsie and later brought into the Brookdale hospital was, in fact, TDott Woo, otherwise known as Tahjay Dobson.
The outpouring has been from all sides since the announcement.
Video director Jeremi Thi Lam ("Dior," War", "Big Drip," "Wetty," ) wrote on his page: "You were always a star and I made sure to tell you that every chance I had. You inspired so many people on a daily! The kids love you! My condolences go out to your family and FIVI as well. This shit hurts my heart… Dance in heaven my brother. You'll be with Pop now."
Similarly, Tdott Woo's manager shared his feelings on Twitter, posting a clip online and credited Tdott for the vision of Fivio Foreign's now viral "Big Drip" video.
"Big reason why 'Big Drip' popped off. Smh," he wrote.
Fivo, whom Tdott was very close to, gave a tribute as well. "Imma miss you forever baby boy," the drill rapper wrote in an affectionate caption.