Antoine Fuqua: 'I'm Not a Black Filmmaker, I'm a Filmmaker'
The Equalizer director on his new film and working with Denzel.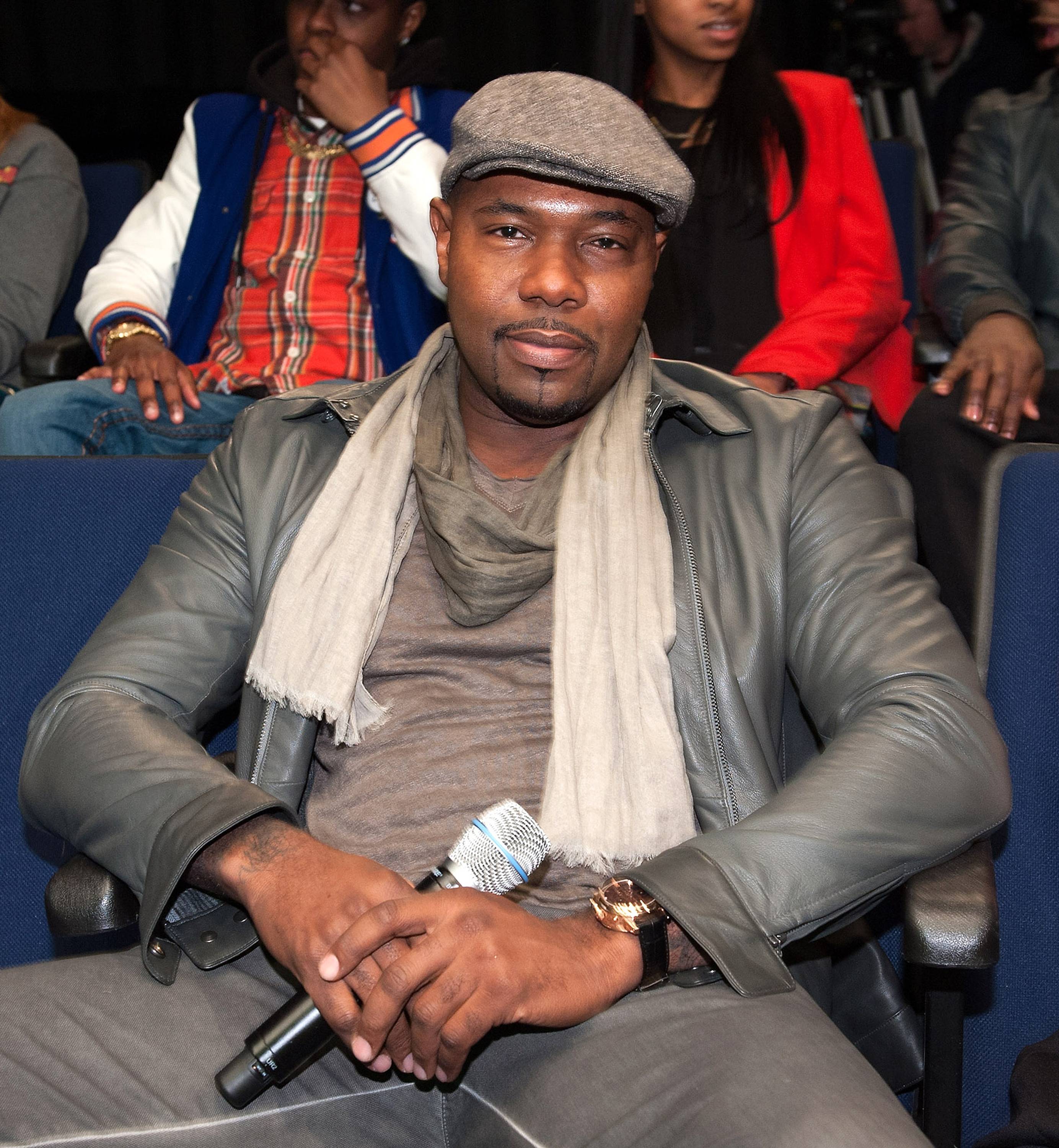 Antoine Fuqua is one of Hollywood's most accomplished directors, both in terms of critical acclaim and box office bankability. The Pittsburgh native, who got his start directing music videos for artists like Prince, Stevie Wonder and Toni Braxton, helped Denzel Washington earn his first Academy Award for Best Actor for their 2001 film Training Day. His films have collectively grossed over half a billion dollars, and he has consistently contributed to greater diversity at the top of the box office by putting actors of color in starring roles traditionally reserved for white men. We sat down with Fuqua to talk about his new film The Equalizer, starring Washington, and how he thinks Hollywood has changed for a director of color since he made his first film.
Plus, we got Antoine Fuqua to answer your Twitter questions — check out his responses to #AskTheEqualizer below.
It's been 13 years since you worked with Denzel Washington. In that time, how have you changed as a director and Denzel as an actor?
I think I'm, hopefully, a better director and I've learned quite a bit since then. Denzel is always consistent. That's the one thing about him. He was certainly much calmer this time around. Much more quiet. In Training Day, he was playing a different character altogether. When we were shooting Training Day, I wasn't sure if I was talking to Denzel or [his character] Alonso. In this case, he had a certain intensity that was very quiet, much more reserved.
In The Equalizer, Denzel's race is not even an issue or a factor. Same was the case with Angela Bassett and Morgan Freeman in Olympus Has Fallen. Is the diversity in your films, particularly casting actors of color and women in roles that might default to white, male stars, a conscious choice?
It is a conscious choice. I'd like to think that the door is always open for just the best actor for the role, you know? Race or gender shouldn't have anything to do with it, unless the character or story is focused on that for some particular reason. I read a script and I think, "for what reason is this person a male. Or for what reason is this person a white male? Or, for that matter, why is he Black?" I think about it both ways to make sure everyone is getting a fair shake. I tell my casting directors, "just get me the best actors that fit this role."
Do you get pushback from studio executives for wanting to cast actors of color in leading roles?
I haven't gotten a lot of pushback, but I do often get a pause….because of the gender or the color, because they didn't think about that. As an example, me and Denzel are going to do Magnificent Seven together. I brought it up in the room and I said, "he hasn't done this role, and he's a great actor. He should play the Yul Brenner part." The room kind of went silent for a minute and then it was like, "great idea, do you think he would do it?" But for a moment there was that pause.
You've been working in Hollywood for over 15 years. Has the landscape changed for a filmmaker of color, or is it not changing fast enough?
I'll say this; I think the landscape has changed a bit. A bit. Do I think it's changing fast enough? Of course not. But, it's changing, and that's a start. And part of the responsibility for someone like me is to do good work, to evolve into a better filmmaker. I have to make movies that are not about color or race, and make movies that are big budget movies that have nothing to do with color or race. I could go make a movie about the 'hood or my grandma and everybody else in my family, who I would love to tell stories about. But that's not going to help the next young filmmaker, whatever color he is, to make a Western or an epic tale of knights or a cop movie. Making a movie to entertain people, that's just as important as telling people about our stories.
Do you object to the term Black cinema, or Black films?
If you want to be in Hollywood, and if you want to make big international movies, you have to be able to make movies that don't have anything to do with social status or politics. To limit yourself to just do these little small movies and call it Black cinema itself is a mistake to me. Why does it have to be Black cinema? How come it just can't be cinema? We've been fighting our whole lives to say we're just human beings like everyone else. When we start separating ourselves in our work, that doesn't help the cause. I've heard it for years: "how do you feel being a Black filmmaker?" I'm not a Black filmmaker, I'm a filmmaker. I'm a Black man, I have Black children. But I'm just a filmmaker. Spielberg is just Spielberg. I don't hear people referring to him as a Jewish filmmaker. He's just a great filmmaker.
You have a background in music videos and working with recording artists, like Eminem and 50 Cent, in your feature projects. What to you makes a good collaboration between a filmmaker and a recording artist?
I love recording artists; they always seem to have their finger on the pulse of what's happening today. I like being around them to find out what's happening, what's new in technology. The ones I work best with, like Eminem or 50 Cent, is when they understand the movie you're making. Then you can collaborate with them on making sure the song is not just stuck on, it actually has a meaning and fits the narrative.
Is there anyone you're particularly keen on working with from the music world?
Rita Ora is in my film Southpaw. She has a small little role, but she's really talented, she was really good. Nicki Minaj is a character. I think she's got some interesting stuff going on. We've never met, but I'd like to meet her. Lil' Wayne, I worked with him once on [the music video for] "Mirror," and just that experience alone told me he would be interesting on the big screen. He's such an interesting looking character. He's seen some life; he's done some things. It would be interesting to see him make a movie. Those types of characters, the larger than life personalities, it's interesting sometimes when you meet them in person there's maturity about them. I find them to be really inspiring in some ways. They push envelopes, they push themselves.
Now, it's your turn to ask the questions. Here are Antoine Fuqua's responses to #AskTheEqualizer:
@jcfilms17: What gave you the idea to make another action packed movie with Denzel, again? 
Denzel Washington called me and asked me to do it with him.
@fallenaltruist: What are some qualities you need to become a successful director?
Discipline, creativity, skill. 
@Onyx6: How did this movie's experience differ from #TrainingDay?
Every movie is a different experience, this one was just as satisfying.
@its_LiFe_: What motivates you?
The love of cinema.
@M3ExtRaORoyceR_: What made you want to direct?
My love of movies and the art form.
@brioknee: How long did it take you to find the right actors for the main characters?
Over the course of 8 weeks during pre-production.
@Epiphany1920: Please say their will be a SEQUEL! This was the BEST MOVIE! Mr. Fuqua don't stay gone so long again!
Thank you, I greatly appreciate that and sequels depend on people like yourselves and the rest of the audience. Fingers crossed.
Check out The Equalizer in theaters and IMAX now!
BET.com is your #1 source for Black celebrity news, photos, exclusive videos and all the latest in the world of hip hop and R&B music.
Click here to subscribe to our newsletter.

(Photo: D Dipasupil/Getty Images for BET)